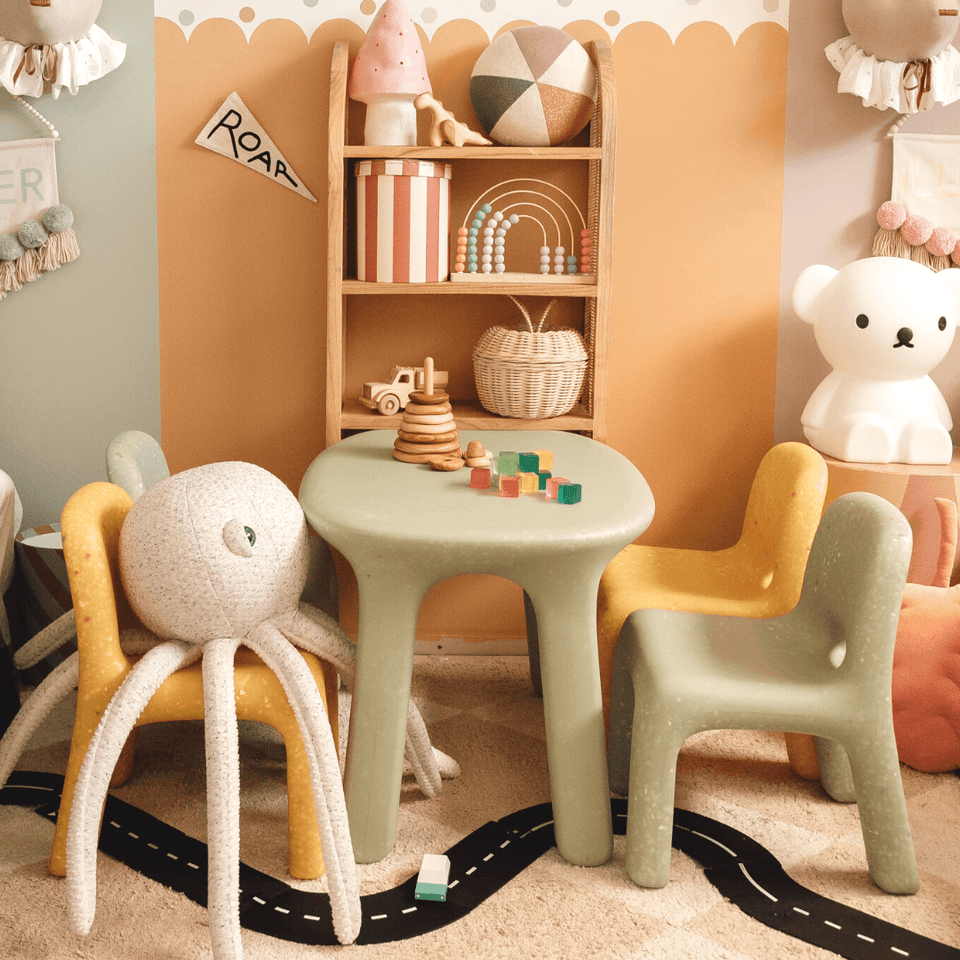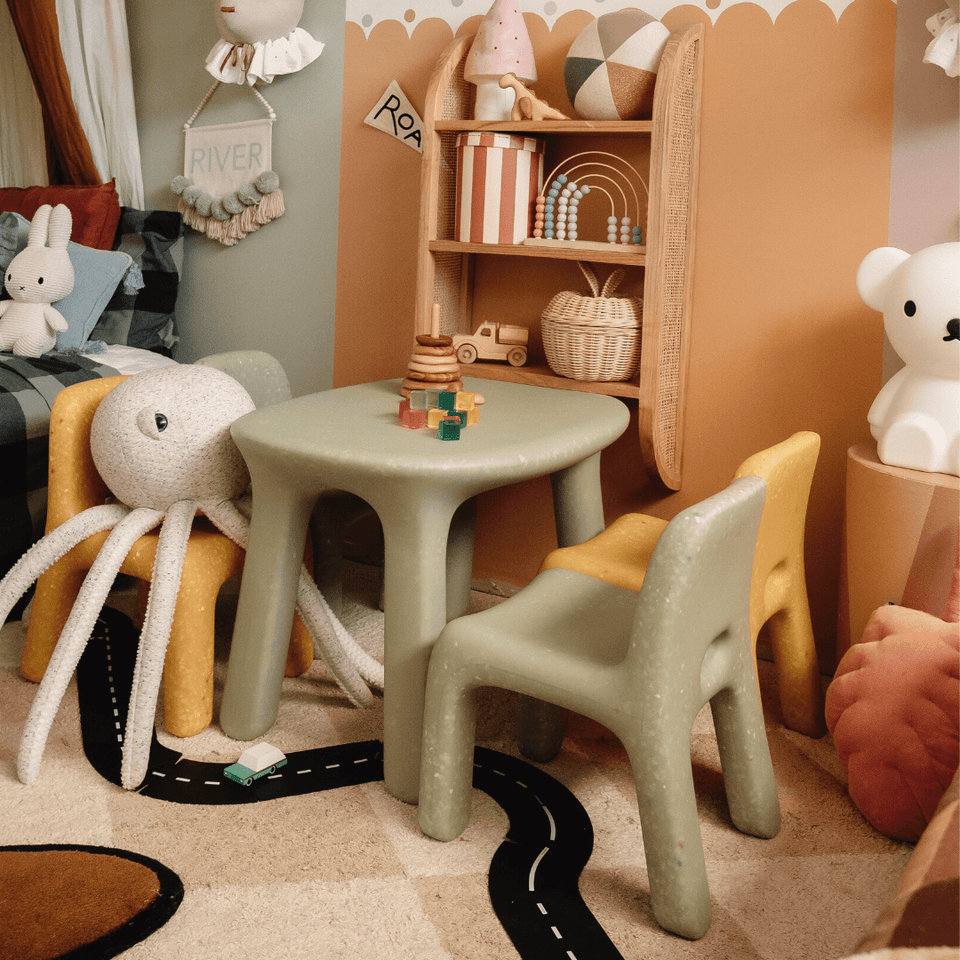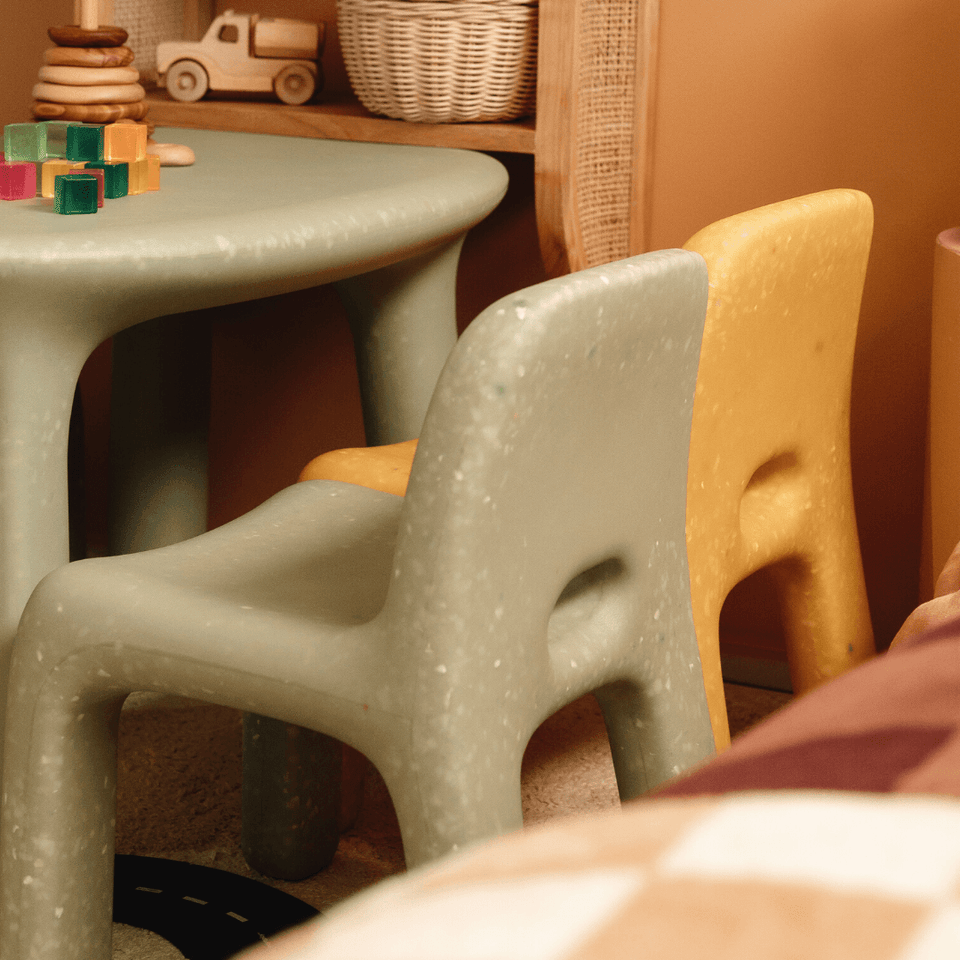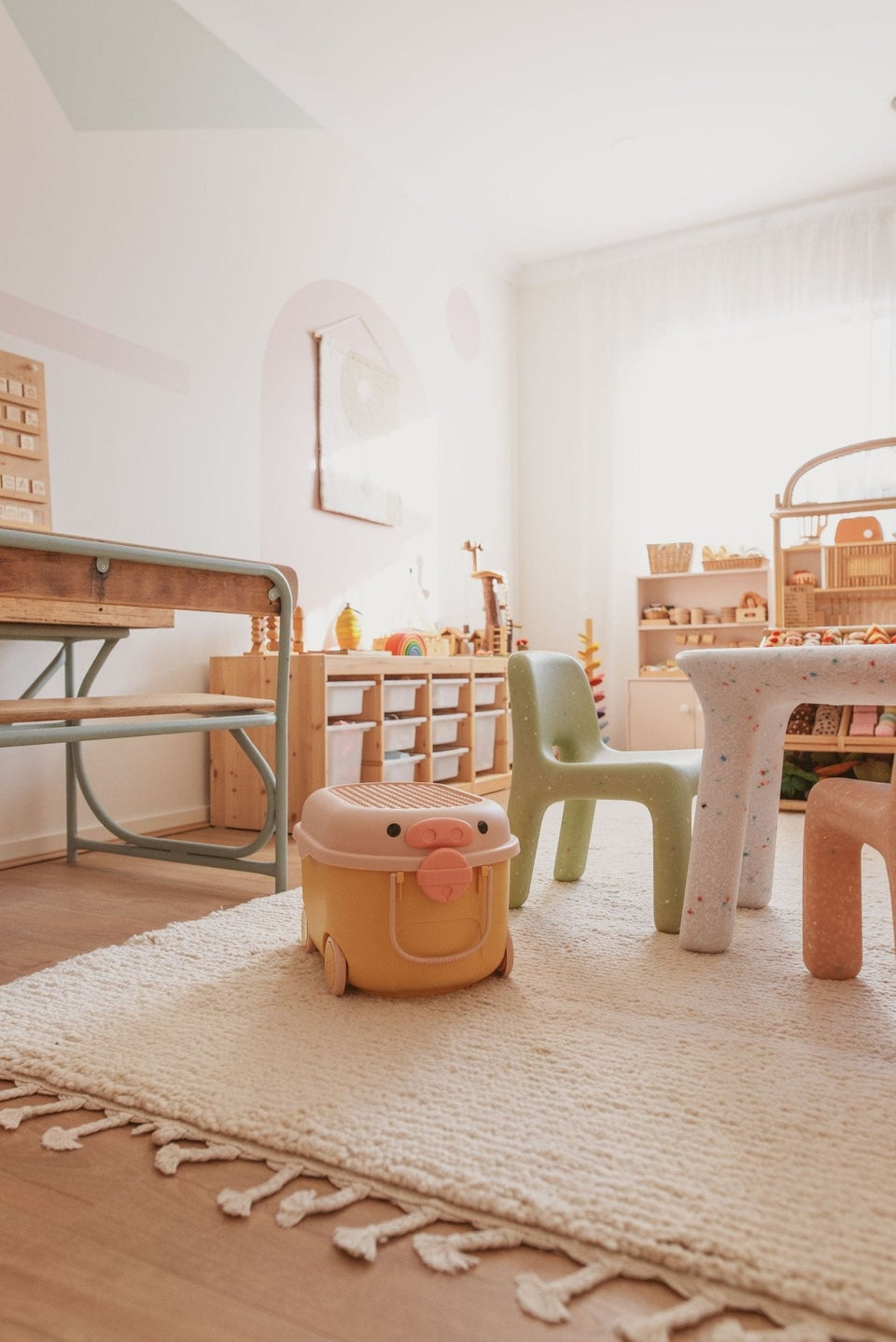 Seafoam - Confetti Chair - Feb Pre Order
This is a Pre Order - Early Feb
Grab these limited edition sorbet colours mix or match they look beautiful together.
Also pair with the matching or mismatched Confetti Table. 
Ergonomic in shape and rounded edges for safety.
This little piece is light but solid to allow it withstand little people and sit bigger people too.
Such a beautiful piece of workmanship, these colours would look great against any background and will become great a conversation piece. 
100% eco friendly and non toxic materials - this piece was built with the environment in mind.
It has a rough texture and is perfect for that creative play and inspiring painter.
Can be used indoors or outdoors.
18 months to 7 years.
Care Instructions 

Wipe clean with a soft cloth 
Hose down
Use gentle detergents - non abrasive
If using outdoors please do not leave in constant direct sunlight as it will effect the coloring of the plastic.
Colour Options
Single Item Size
35cm Wide 
38cm Deep
50cm High
Seat Height 28cm
Main Material
PPE Recycled Plastic
*Please note there may be inconsistencies with the confetti used in the product this is part of the overall look and no piece is alike.