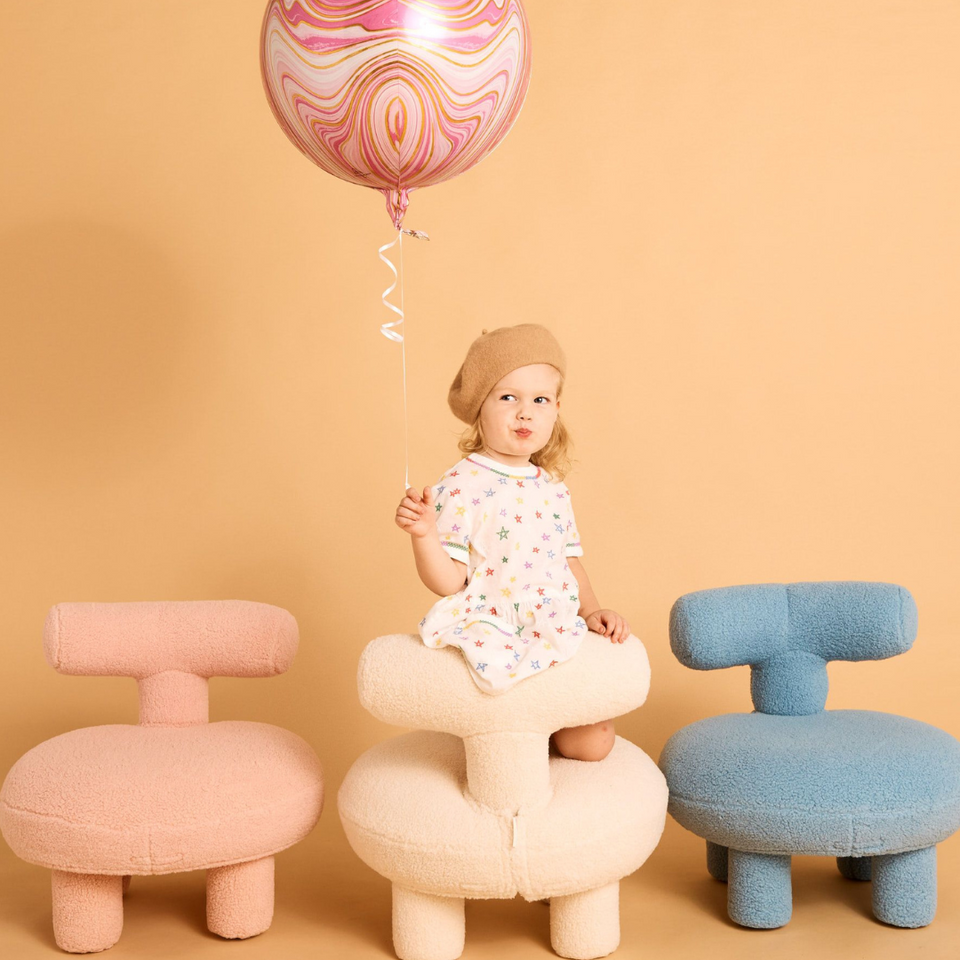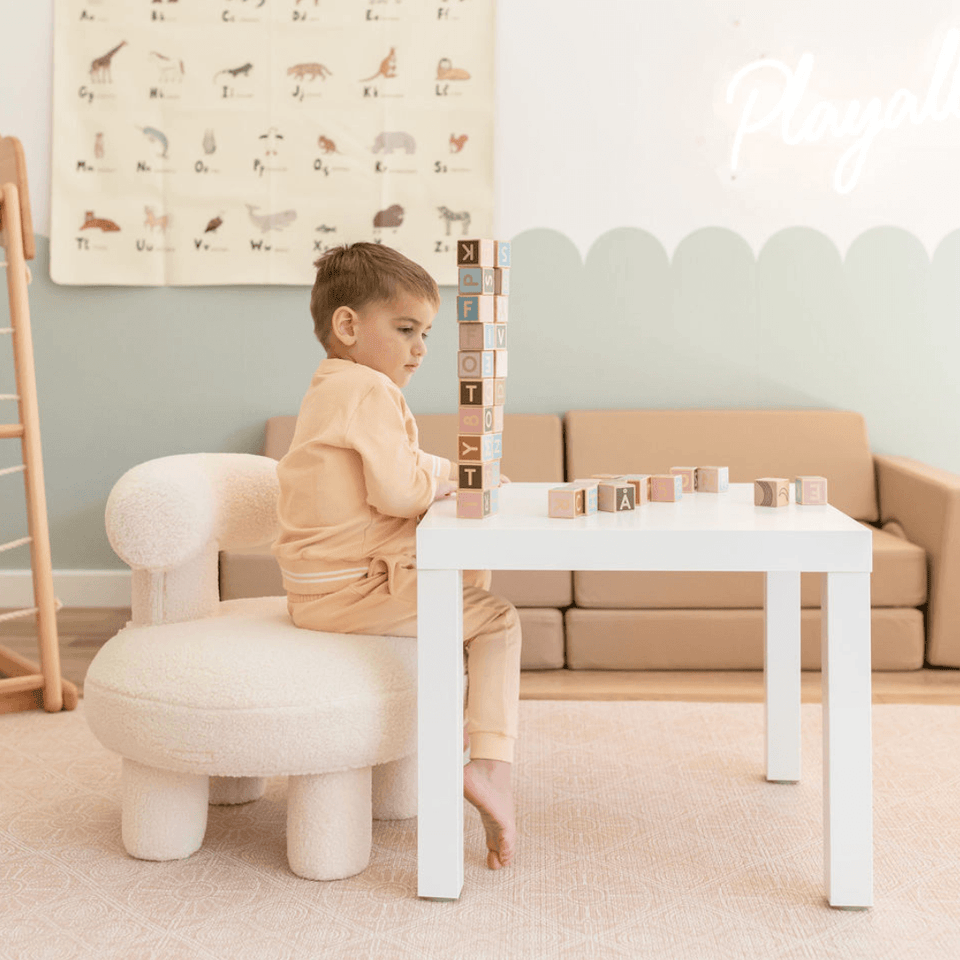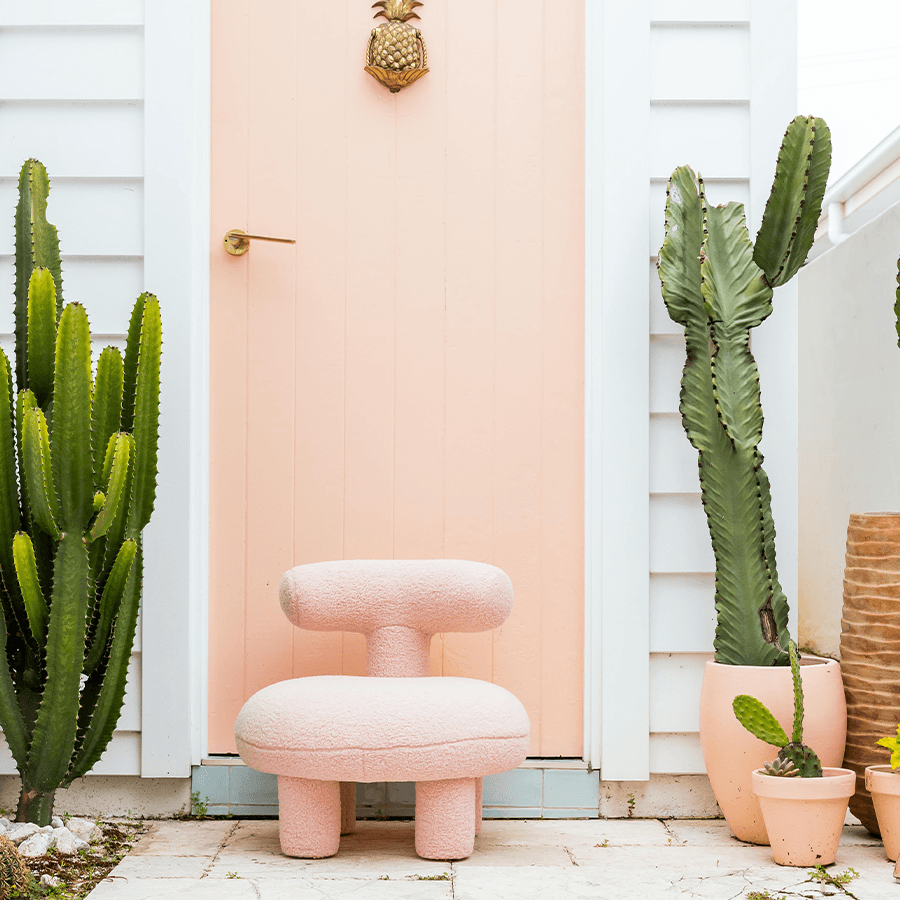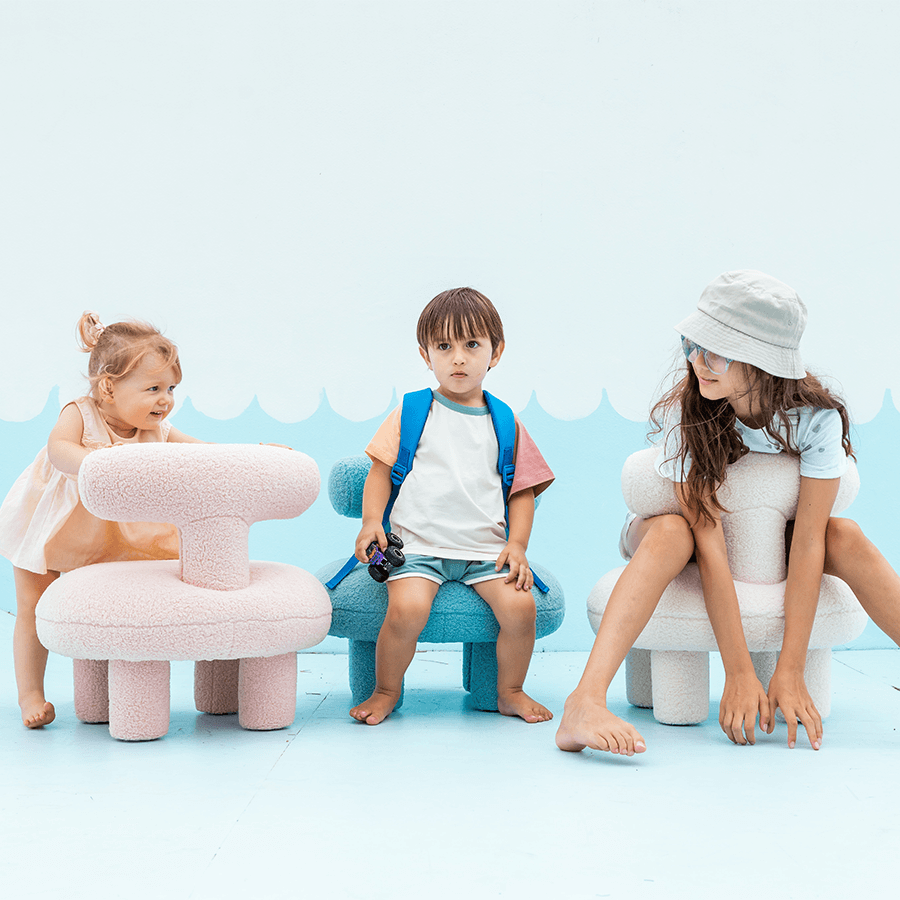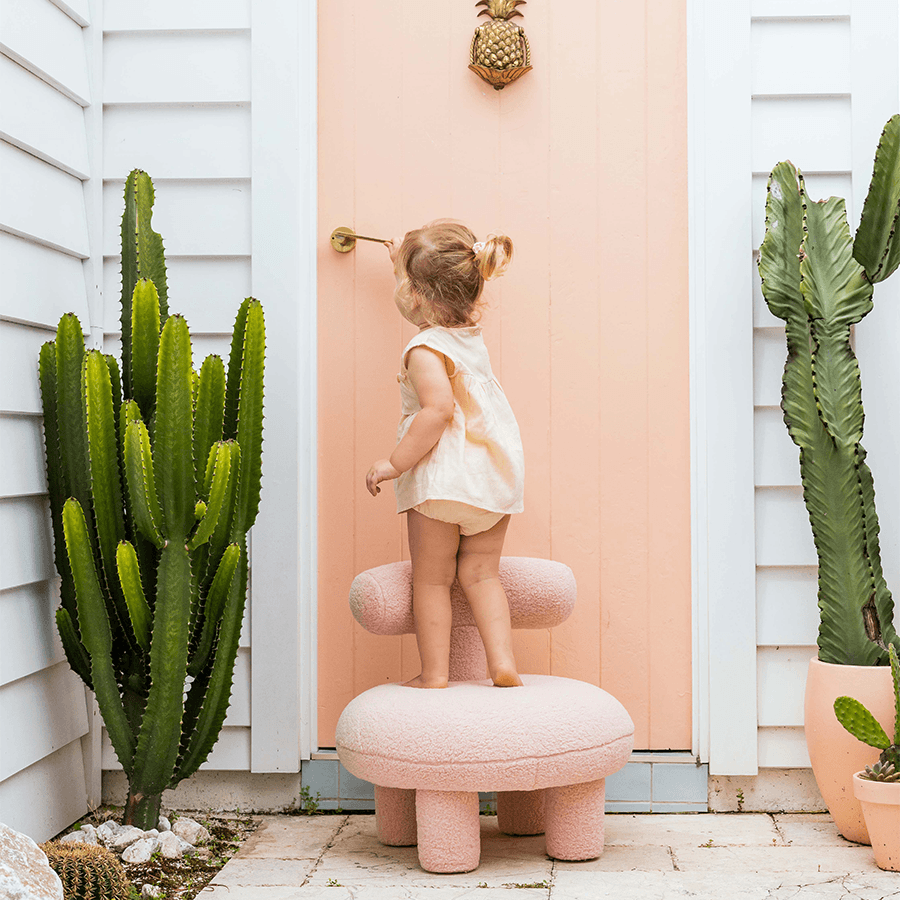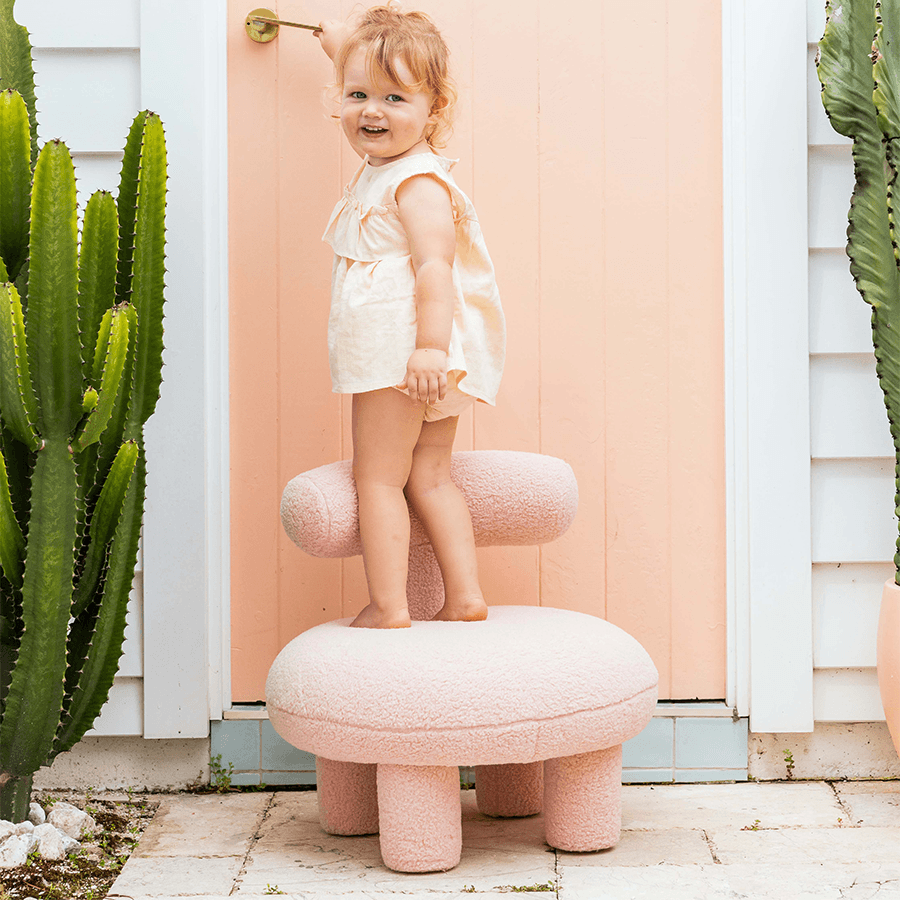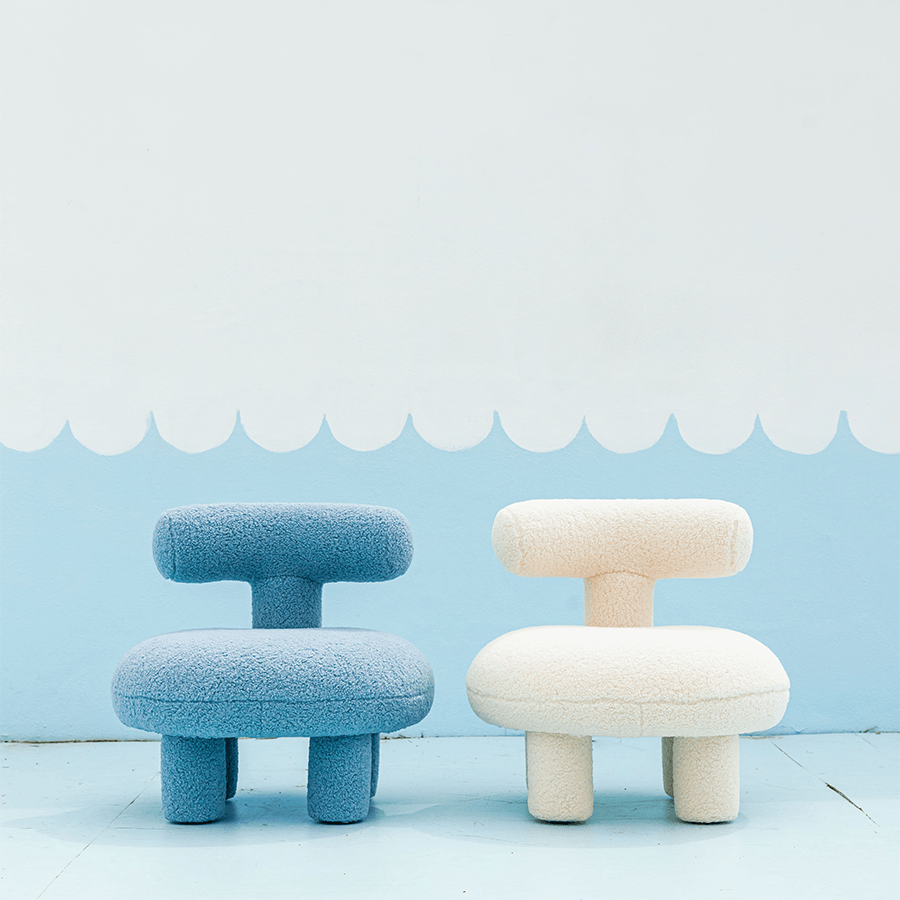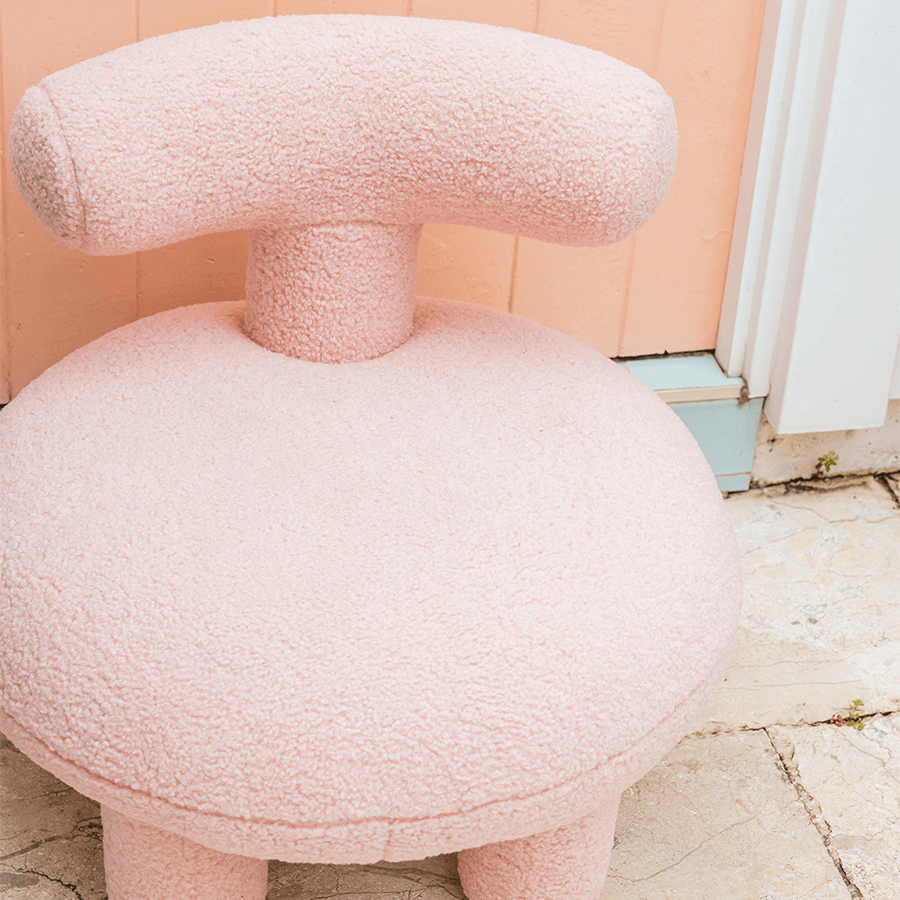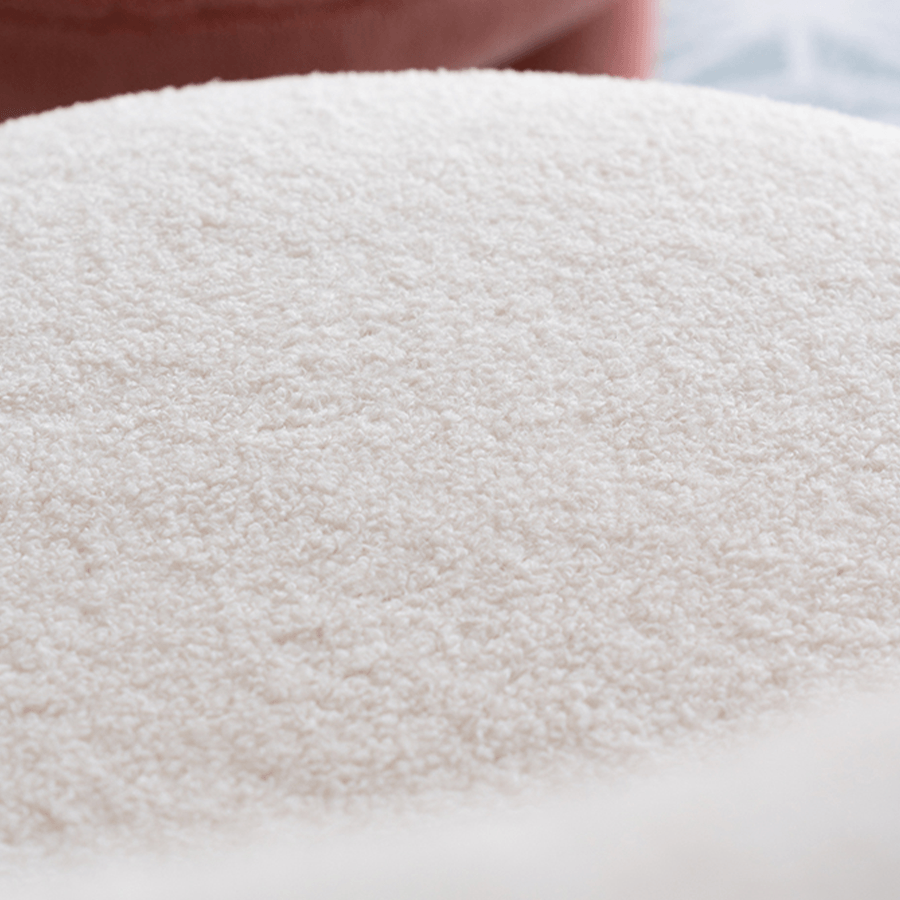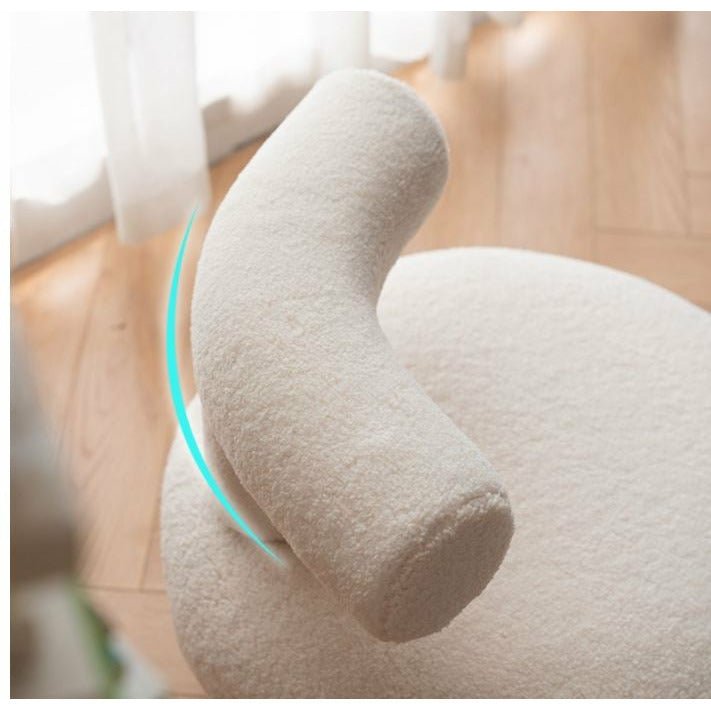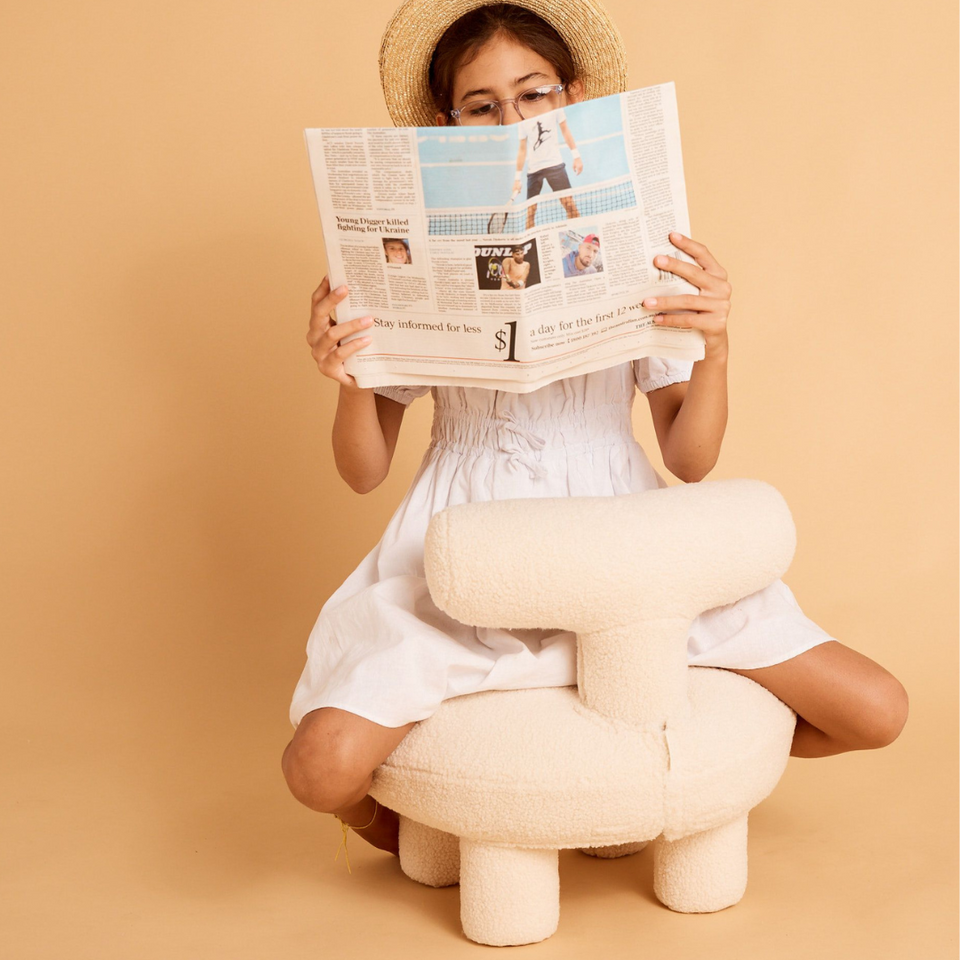 Cloud 9 Chair - Kids
2300001021COW
Its almost impossible; but this chair looks better in person.
This chair is an absolute showstopper and is the perfect little stool for you children.
Easy to climb up on and ideal for the little spot in their nursery or room.

Its bound to raise your stakes in design chic.
Made of high quality fabric
Total fabric cover include base of chair.
Solid Timber Frame
Strong wide supporting back
High Resilient Foam
Removable cover
Available in 3 colours
Comes assembled
Care Instructions

Fabric can be steam cleaned.
Vacuum gently.
Please do not use any detergents or rub the area to remove dirt.
This will damage the fabrics fibres.

If washing is required please ensure that you hand wash the cover and use wool wash in cold water.
Please use mild soap and water to blot and remove any excess water.
Lay flat to dry in the shade.

Colour Options
Back Options
Single Item Size
Main Material
95% Polyester, 5% Acrylic
High Density Foam
FSC approved timber