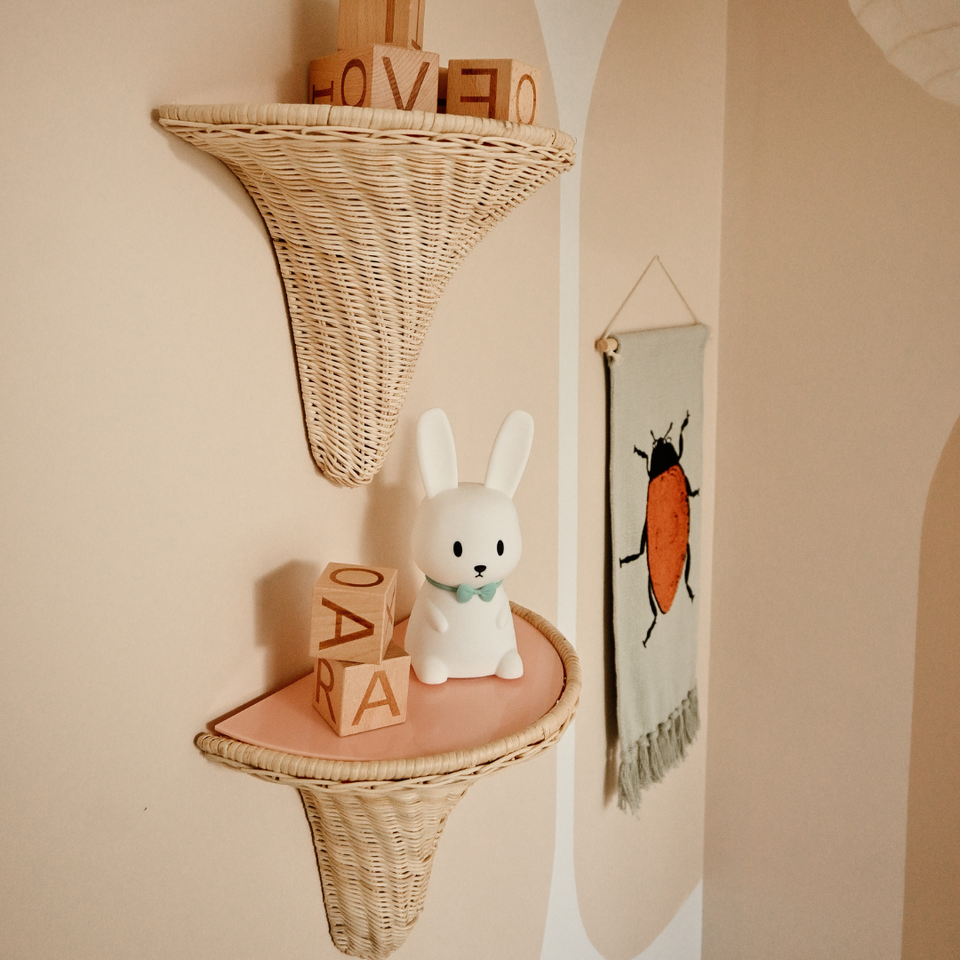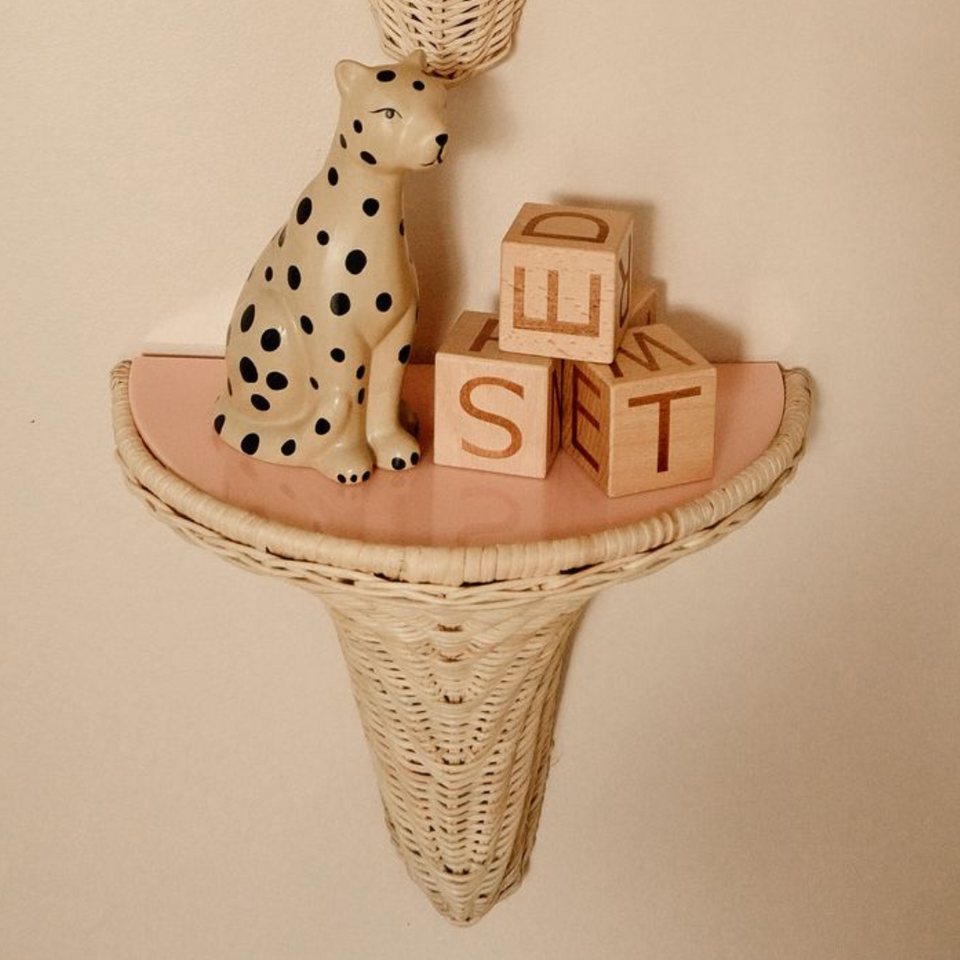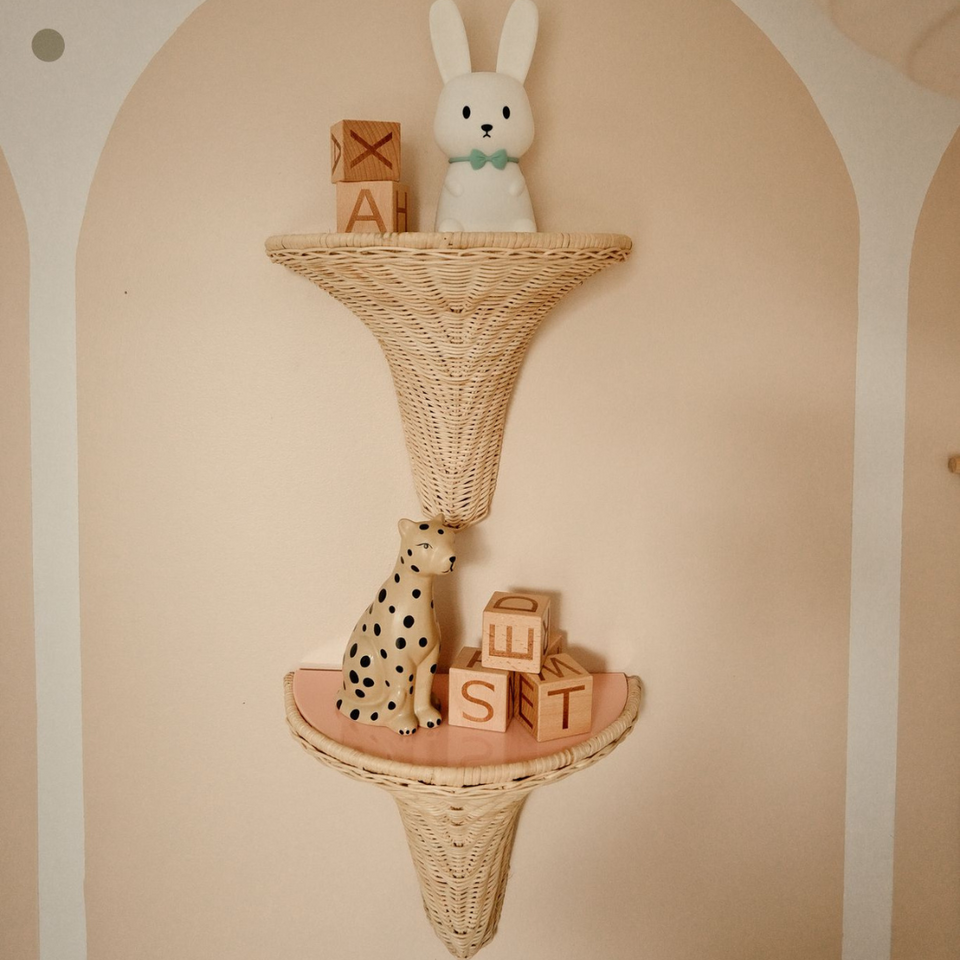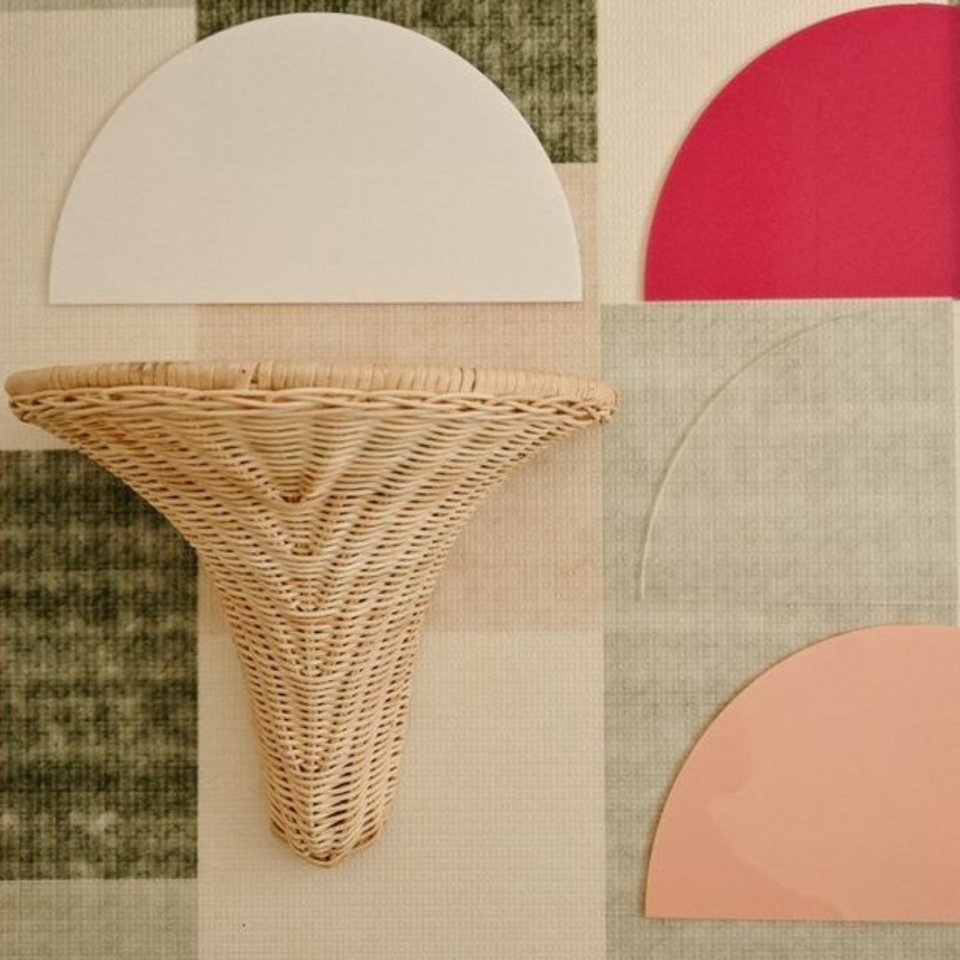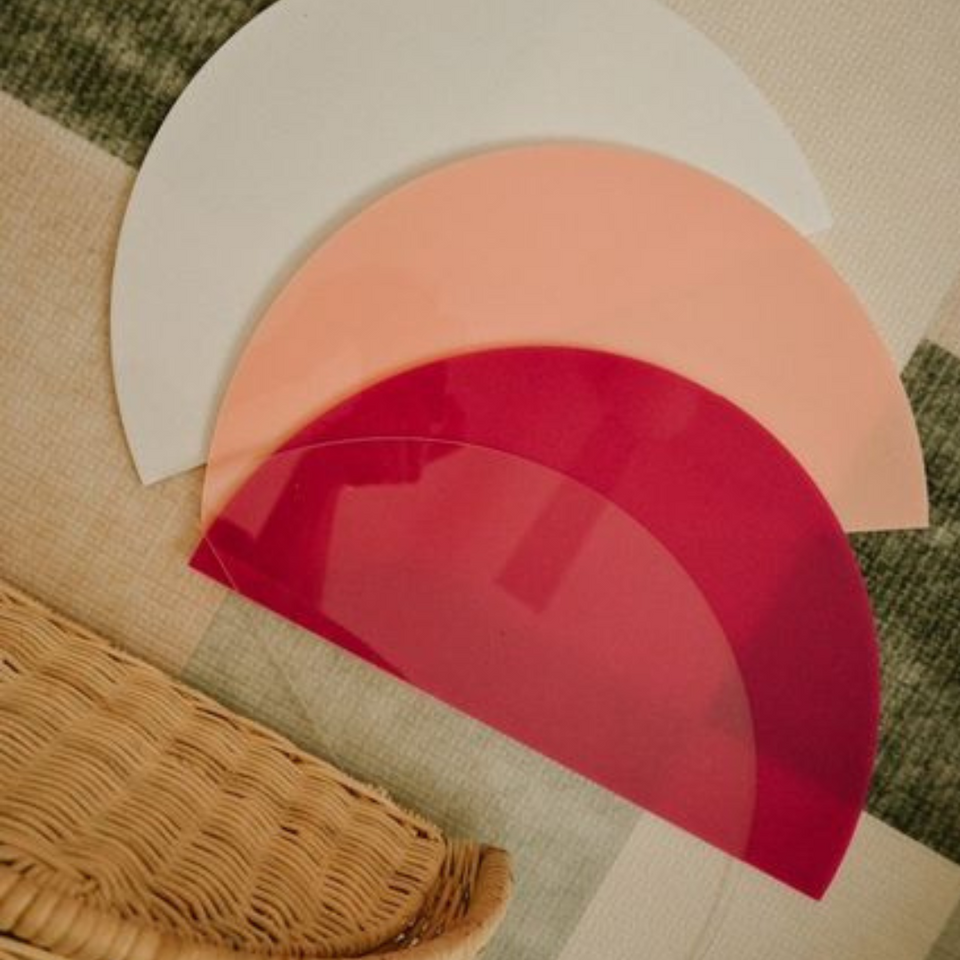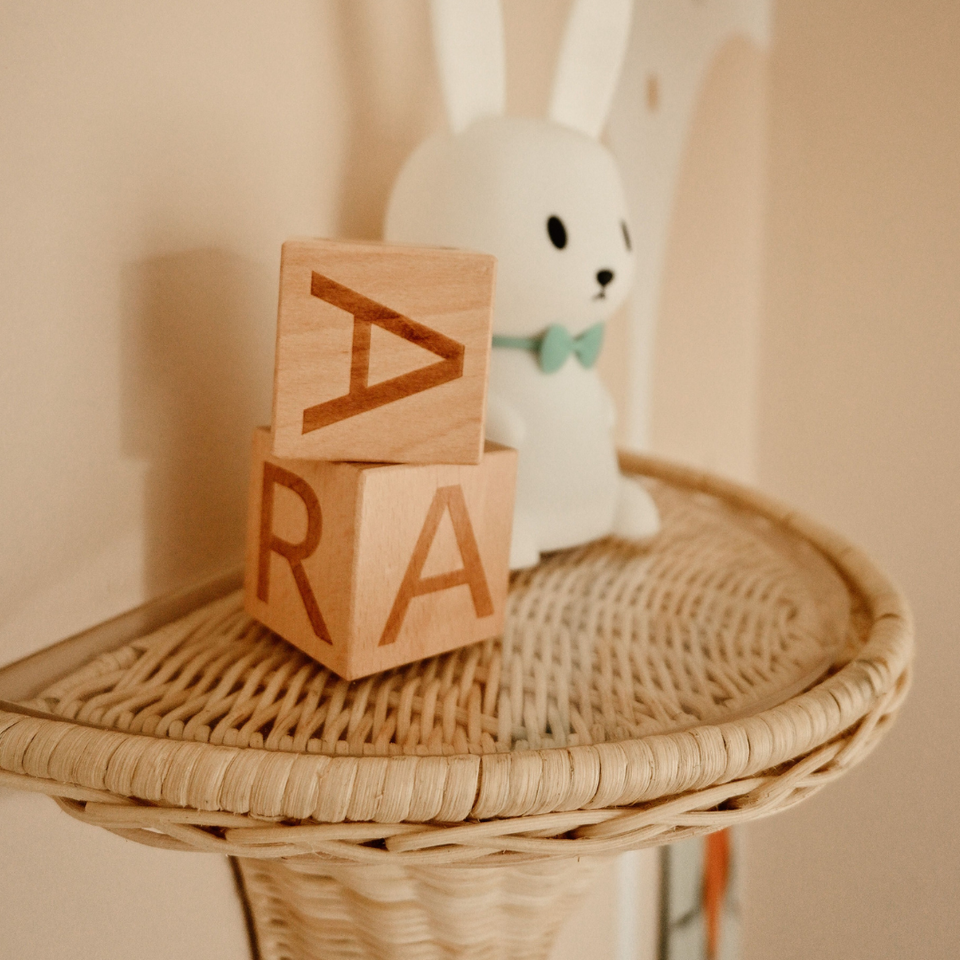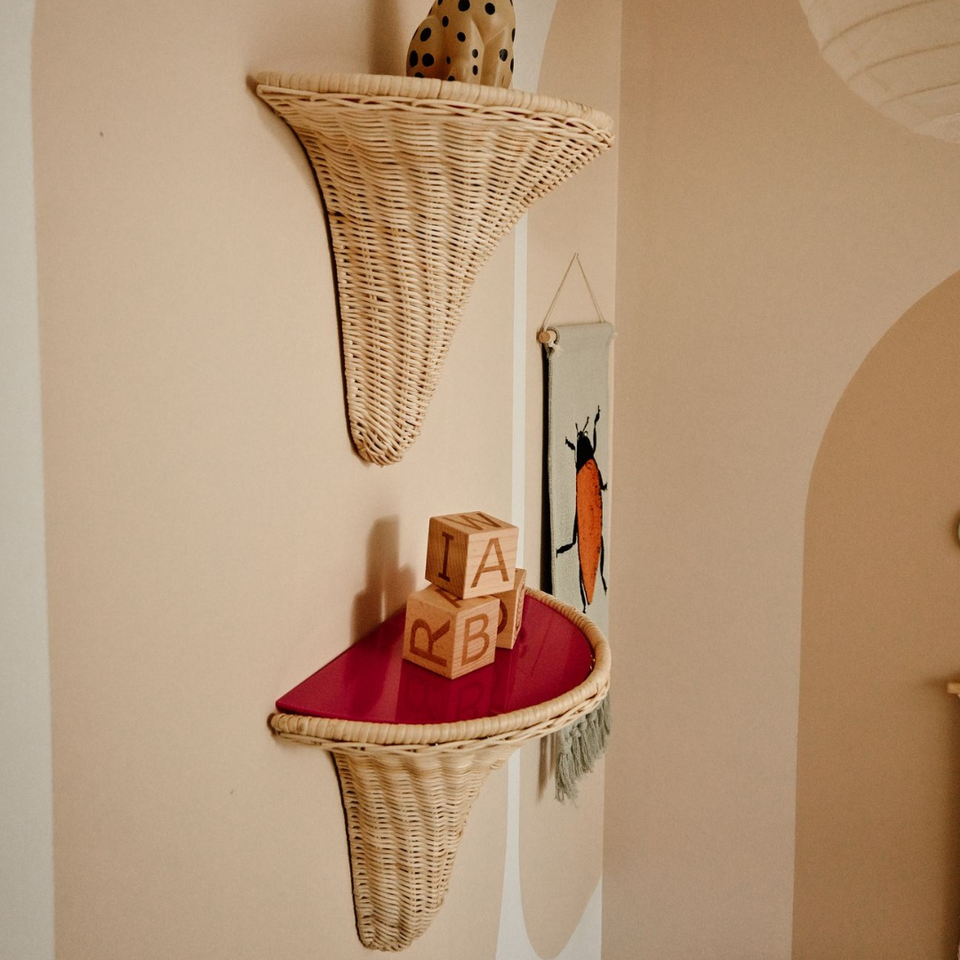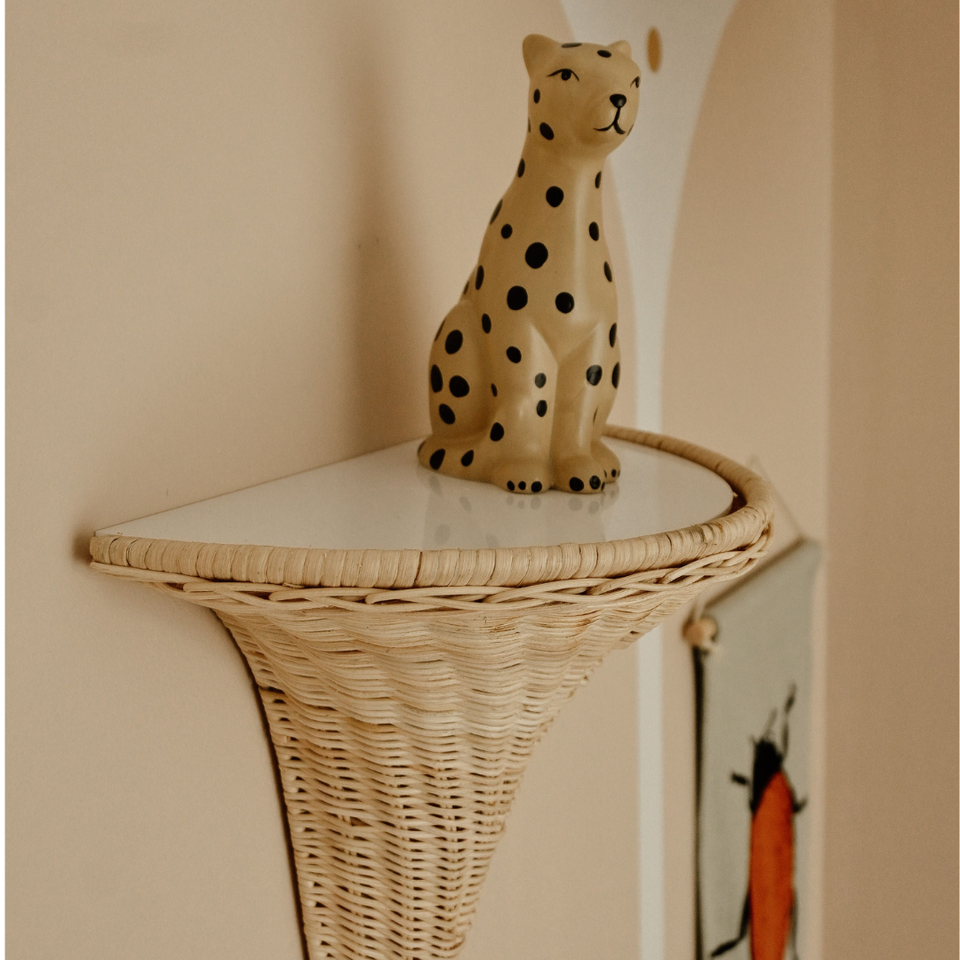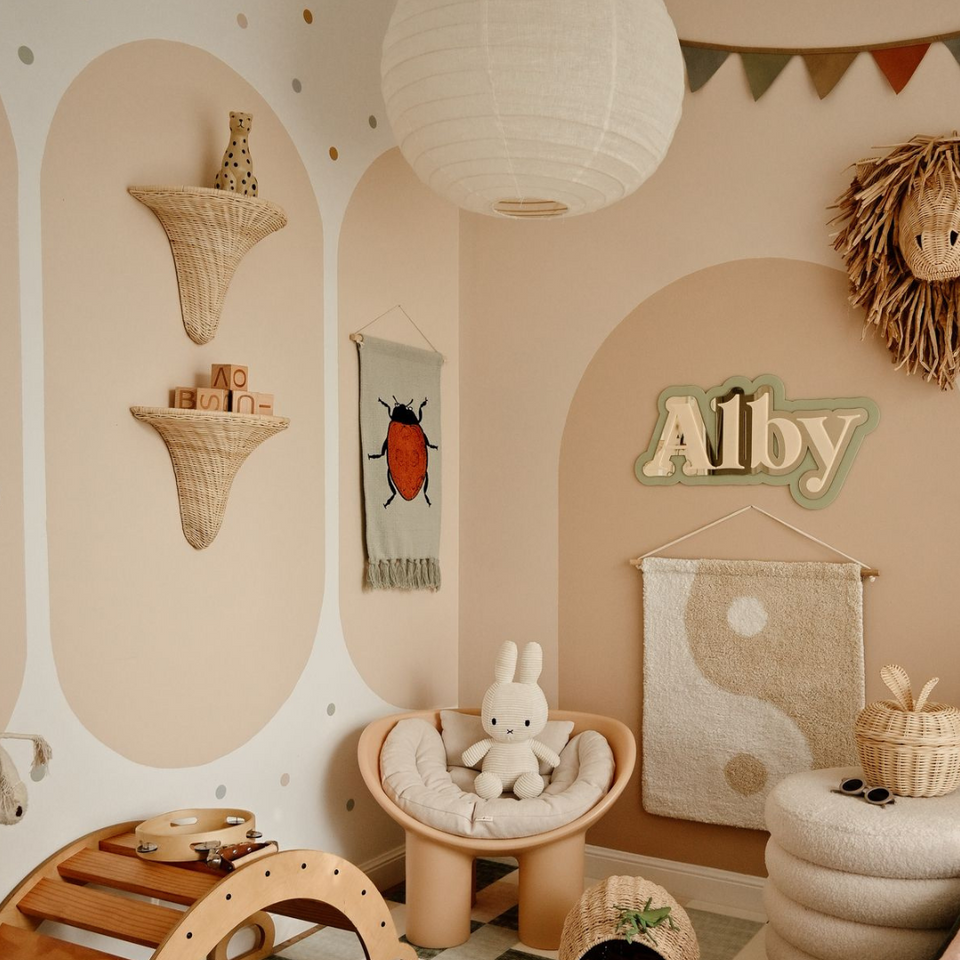 'Coney Island' Shelves in Rattan
230000101COW
Initially made to 'collect' all the stray hair ties that little girls own.
Pair them together or on their own. 
Sold Individually-  Each shelf comes with an 'acrylic' insert of your choice - choose between the following colours:
- Raspberry
- White
- Clear
- Pink
 To Hang
Each shelf comes with a rattan/steel bar at the back for mounting on a screw/nail or '3M Command' hook.
 Care Instructions
Wipe clean the acrylic with non abrasive cleaner and cloth.  No harsh chemicals or Jiff. 
Single Item Size
Main Material
Hand made in Indonesia.