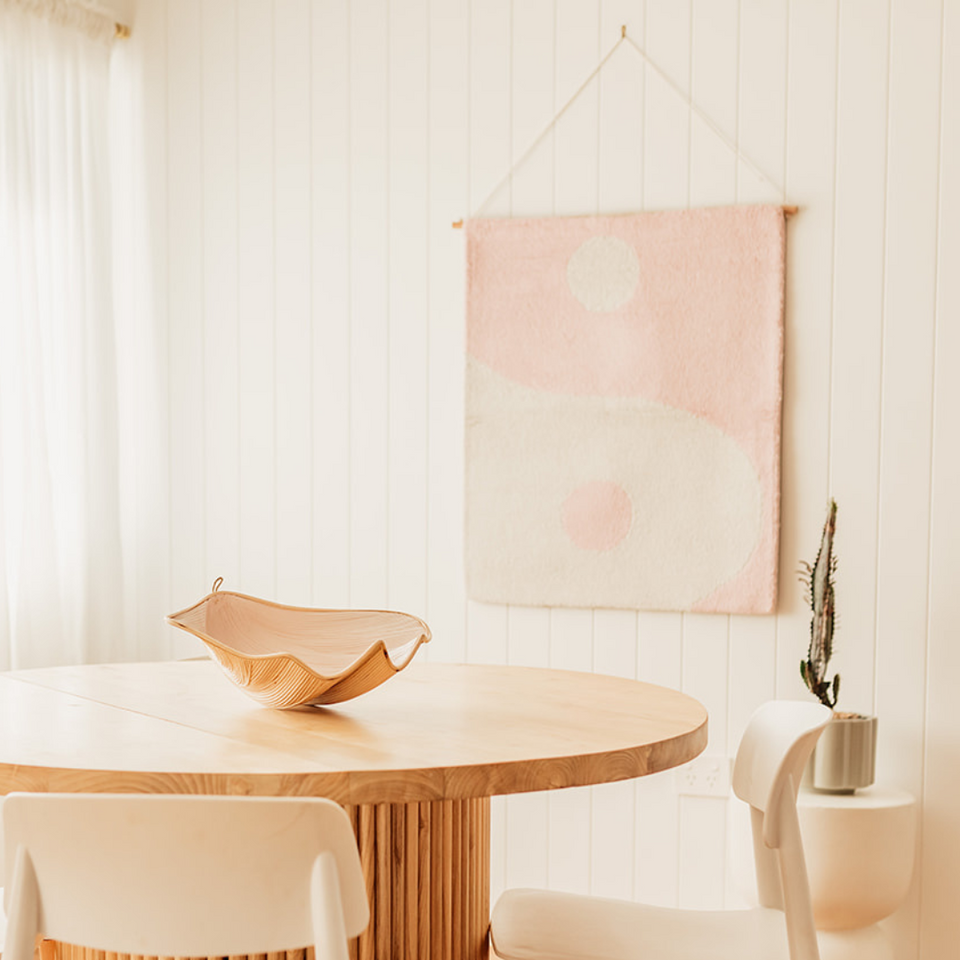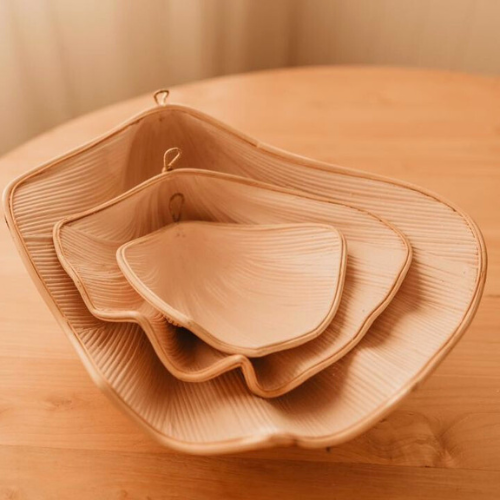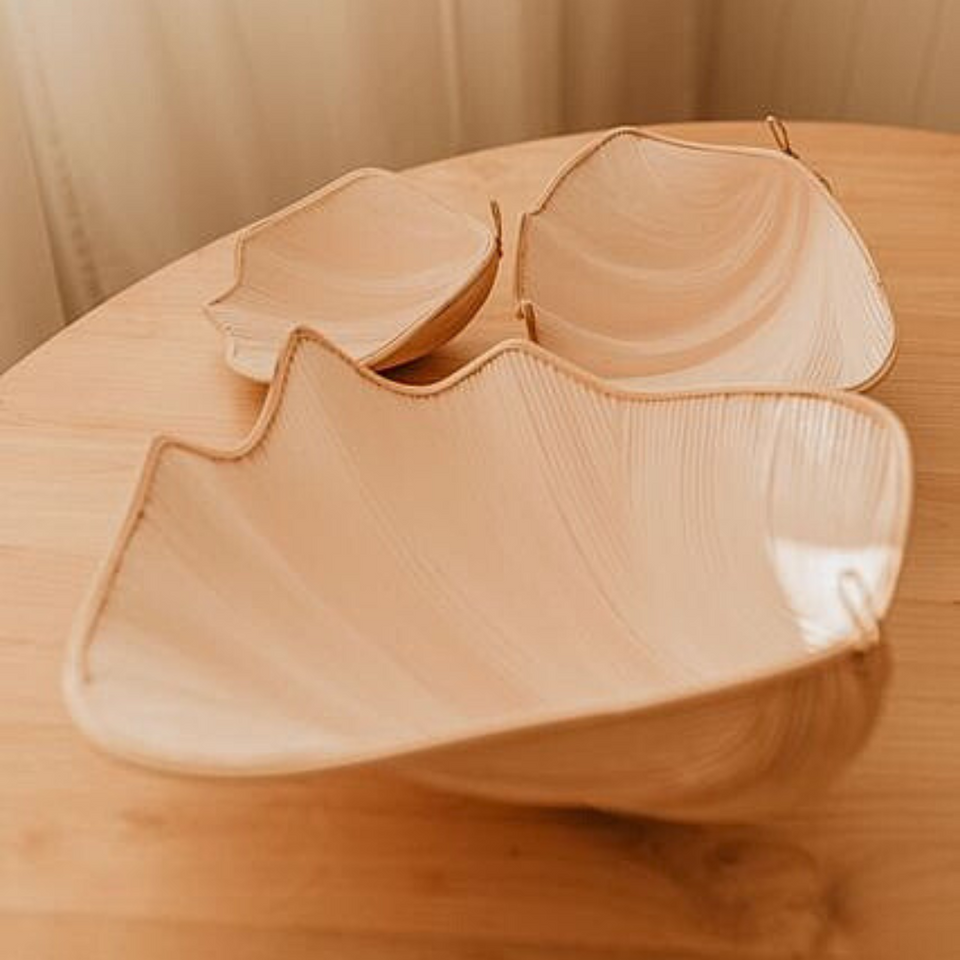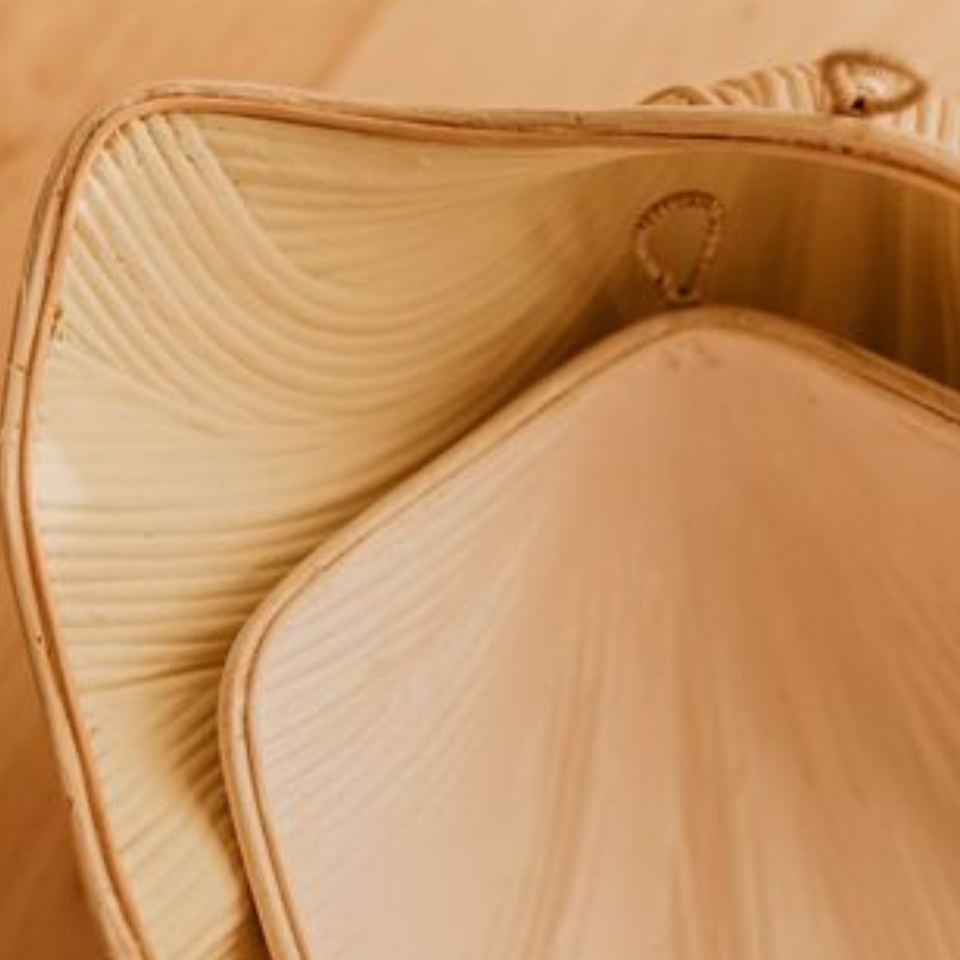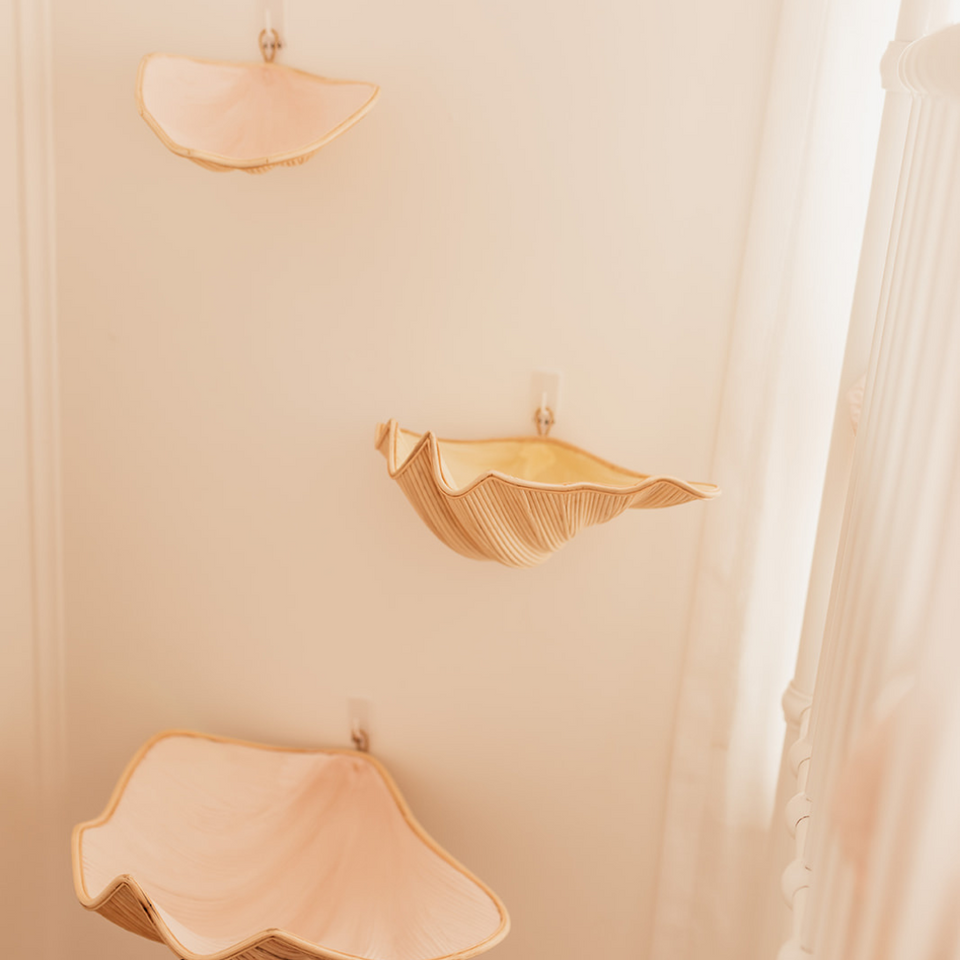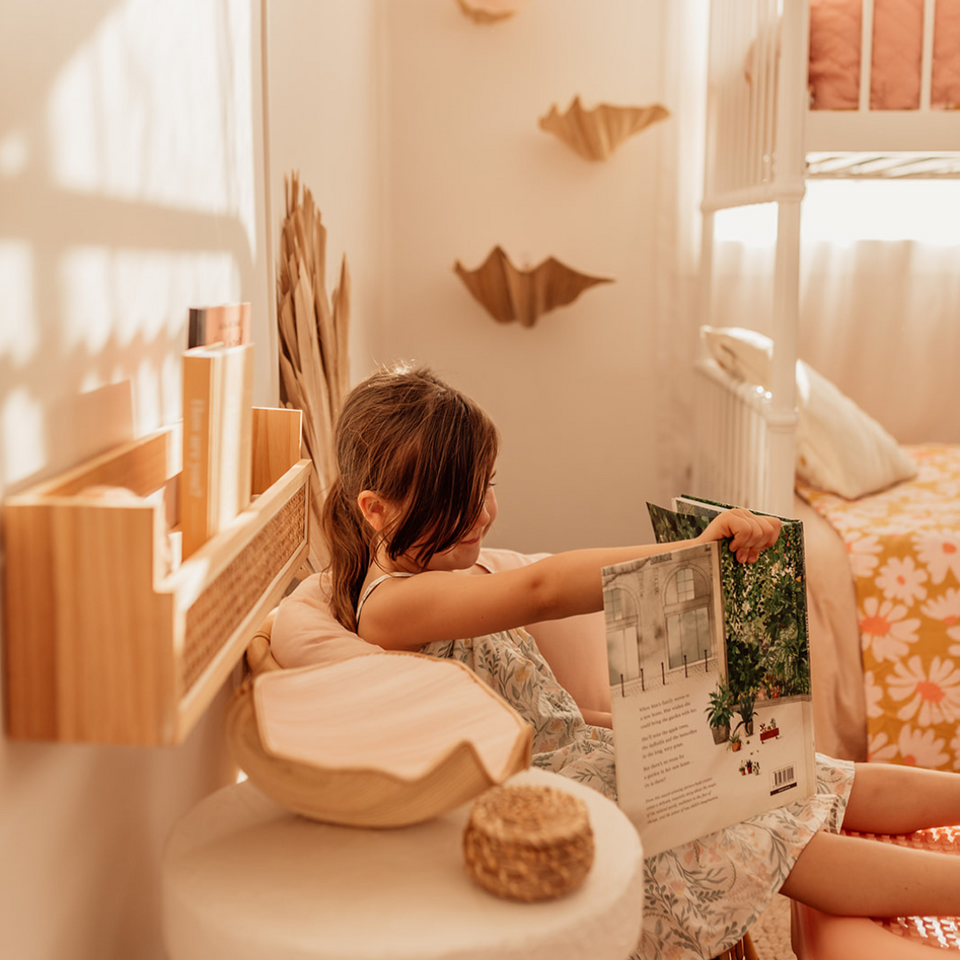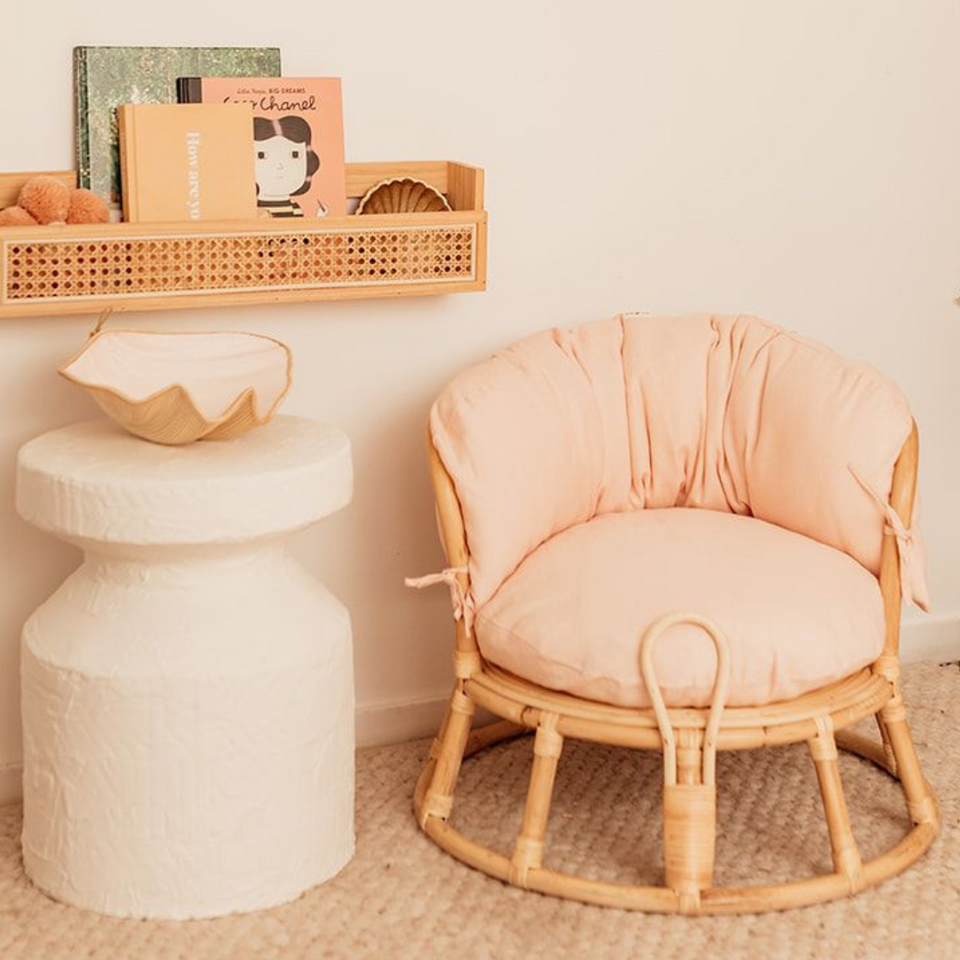 Clam Shells (use as shelves or decoration)
Bring an Island vibe to your living room, bedroom or dining space.
Introducing our soon-arriving Clam Shell Shelves -  handmade with rattan and hand-painted for added flare! Our shelves are perfect for bringing that extra bit of personality to any room, so why not shell-ebrate in style? (Cheesy puns intended!) 🐚
Orginally made to hold small items and keep those 
Pair them together or on their own. 
Sold Individually or as a set of 3
Available in;
- Pink 
- Yellow 
 To Hang
Each shelf comes with a rattan covered wire loop at the back for mounting on a on a '3M Command' hook.
To hold the back in place on the wall - some mounting tape can be used.
 Care Instructions
Wipe clean the acrylic with non abrasive cleaner and cloth.  No harsh chemicals or Jiff. 
Available in 3 sizes.
Small - 19cm W x 18cm H

Medium - 26cm W x 21cm H
Large - 35cm W x 35cm H
Main Material
Rattan

Acrylic non toxic paint
 These unique pieces are handmade in Indonesia with beautifully imperfect irregularities, giving each shelf a one-of-a-kind charm.