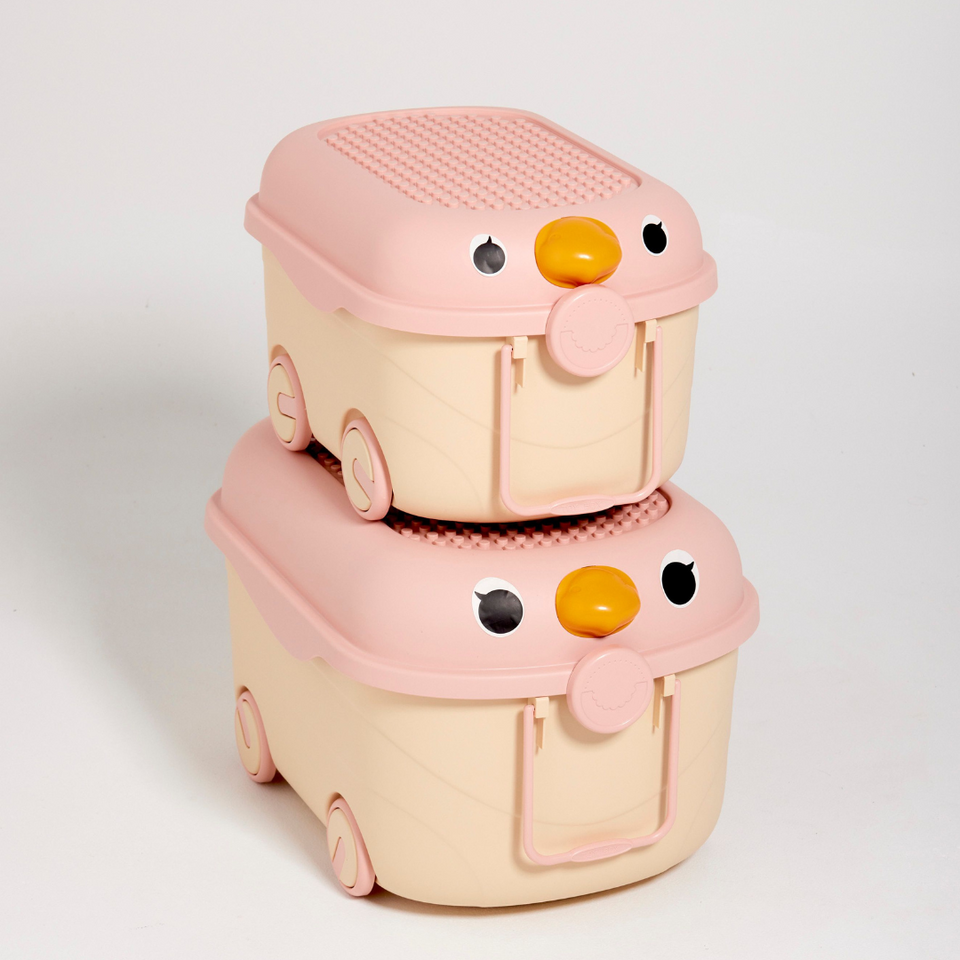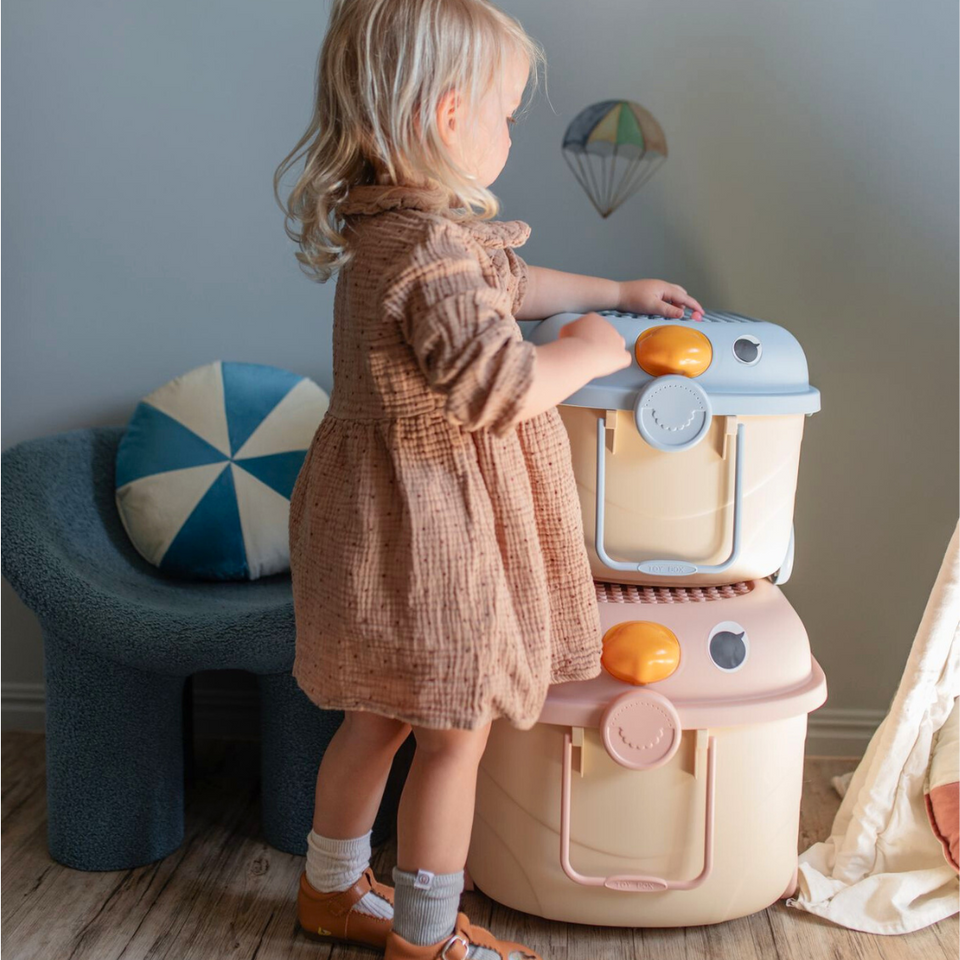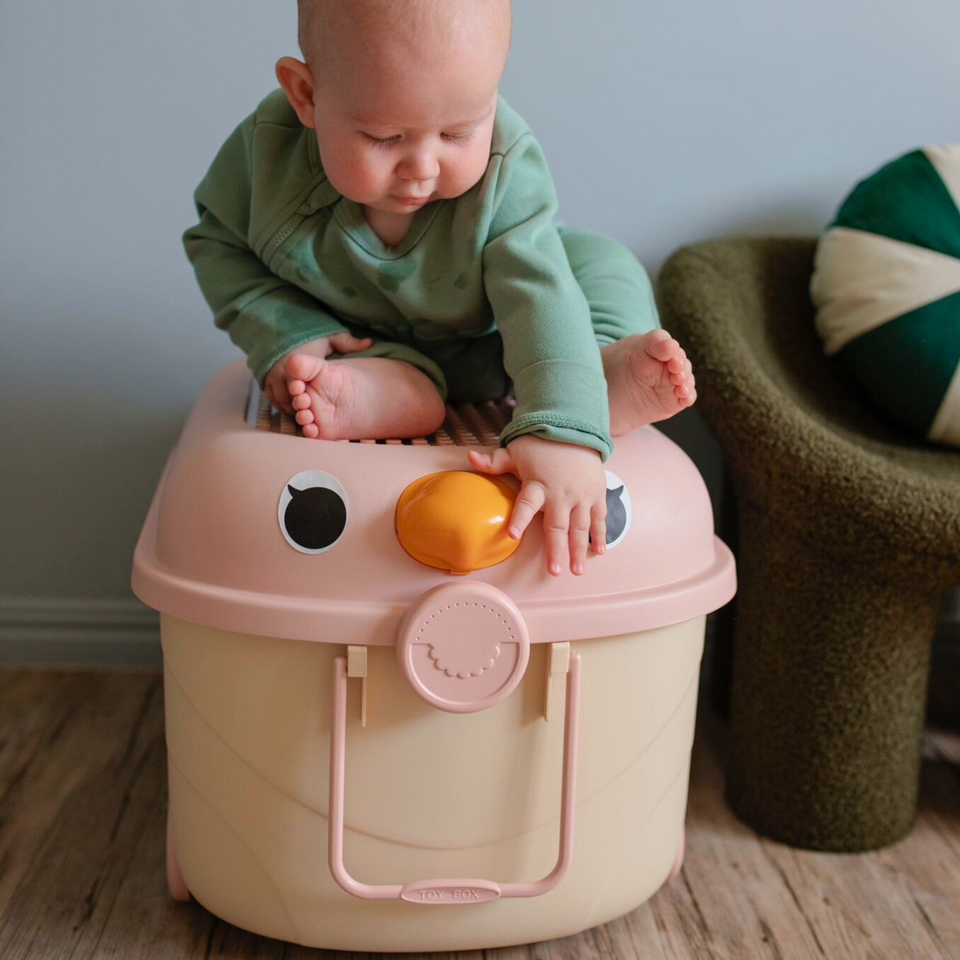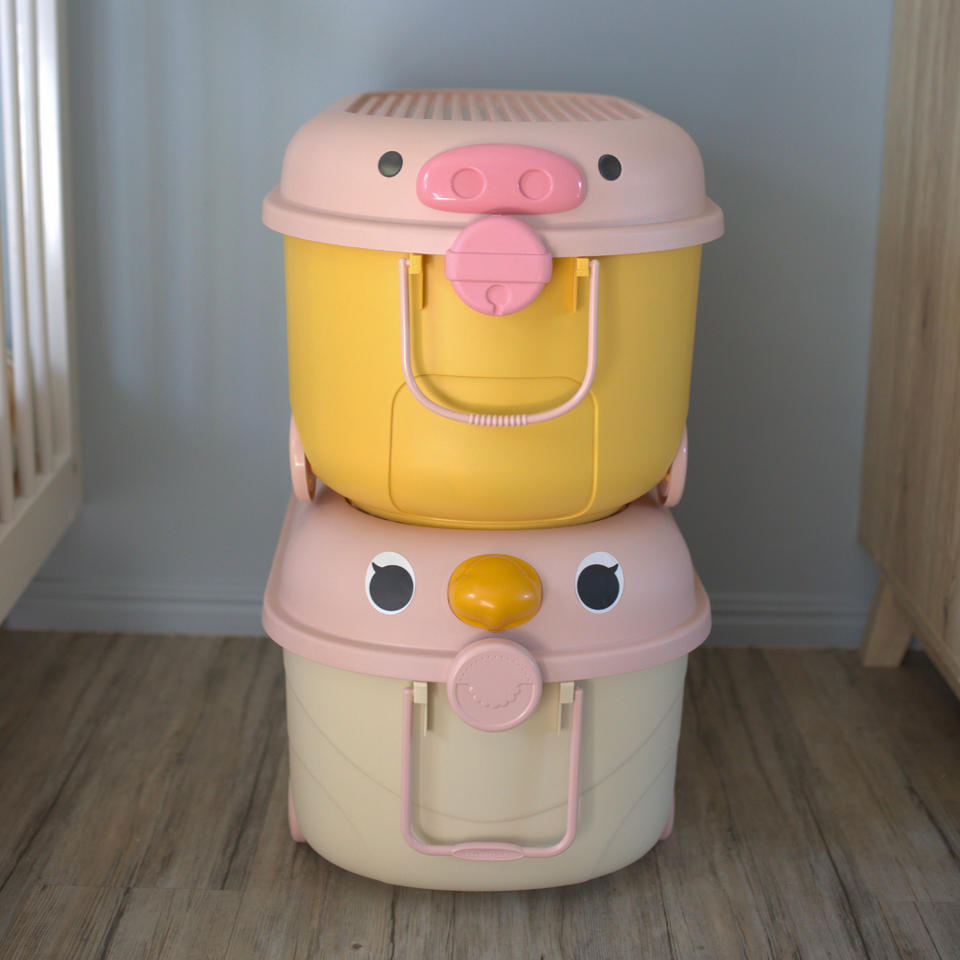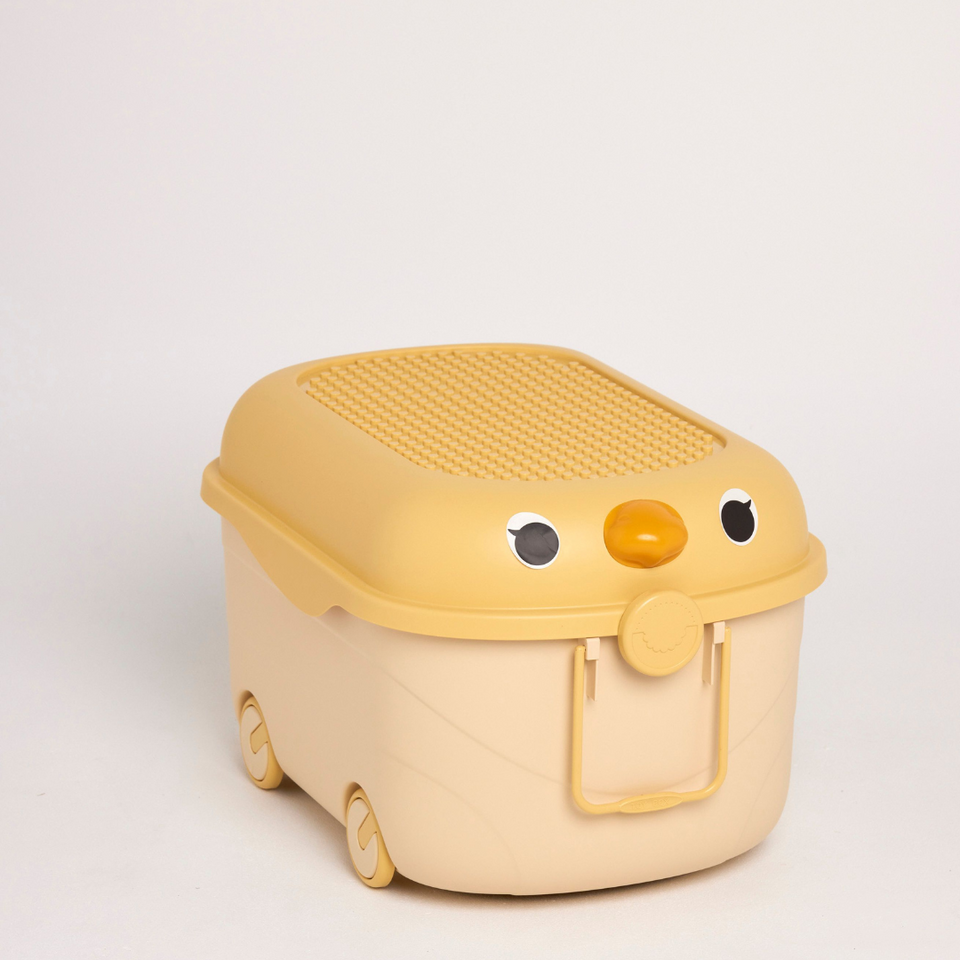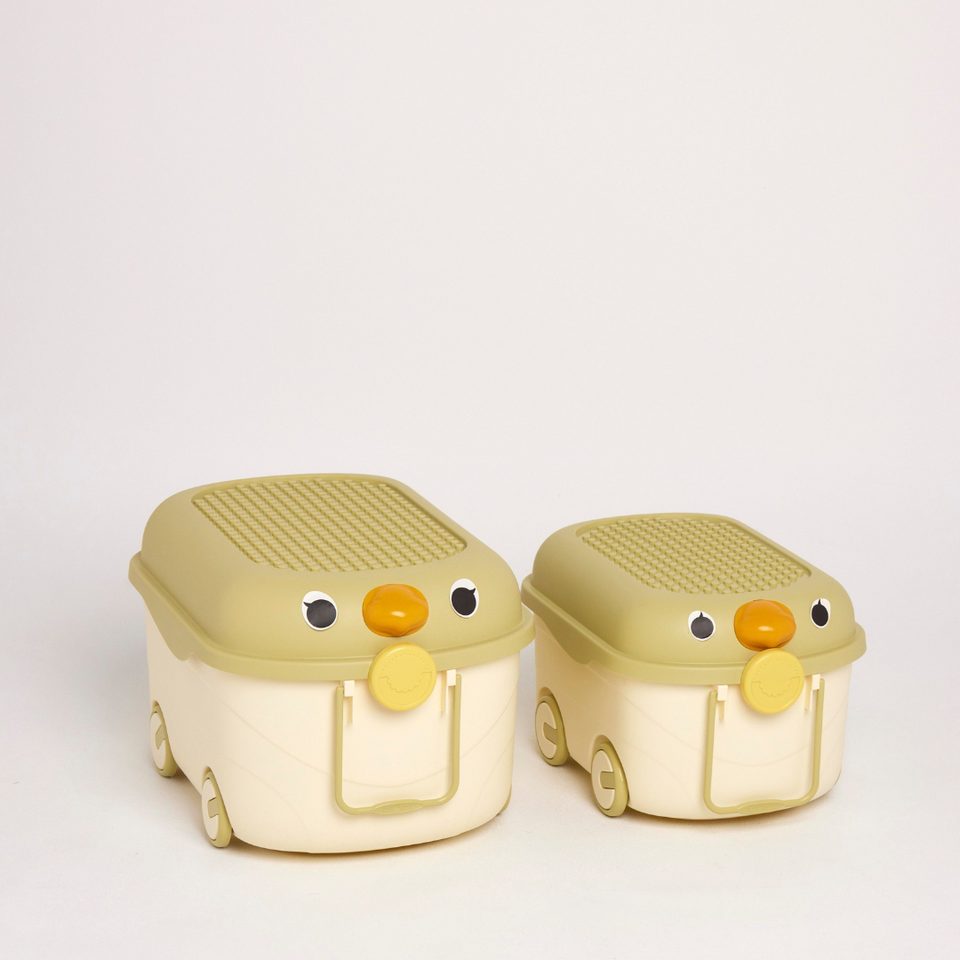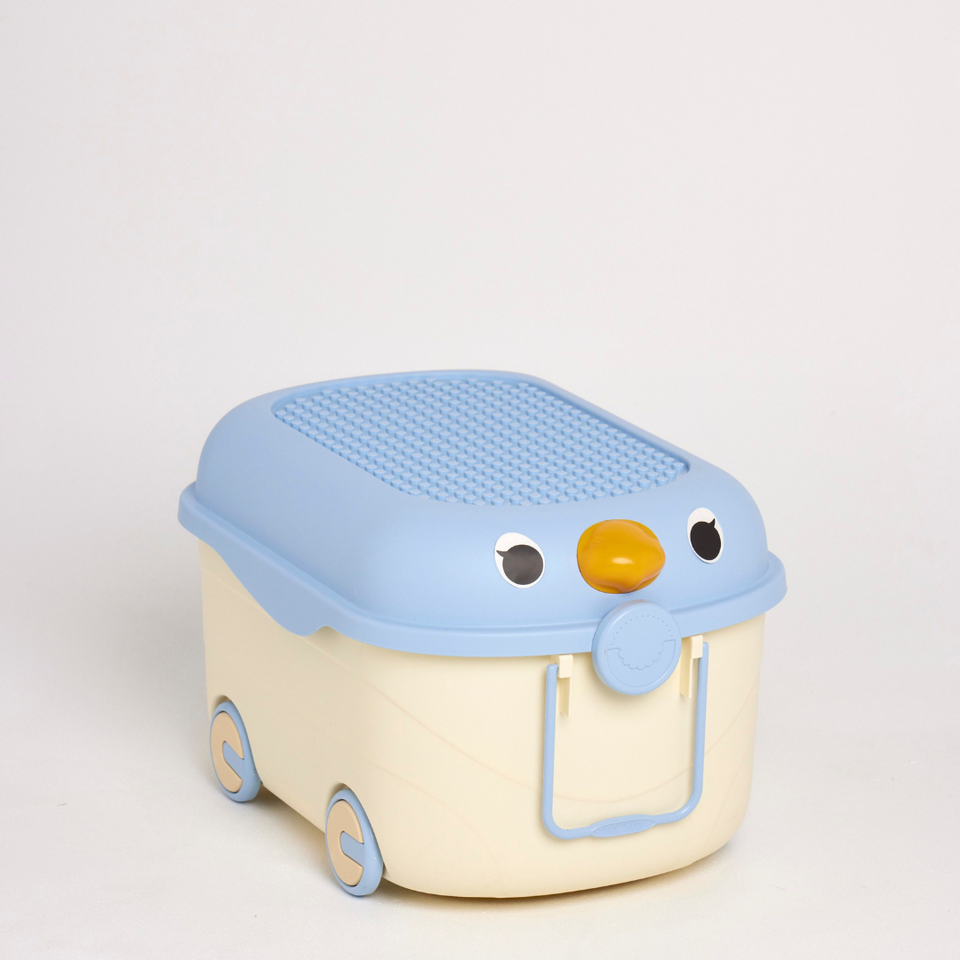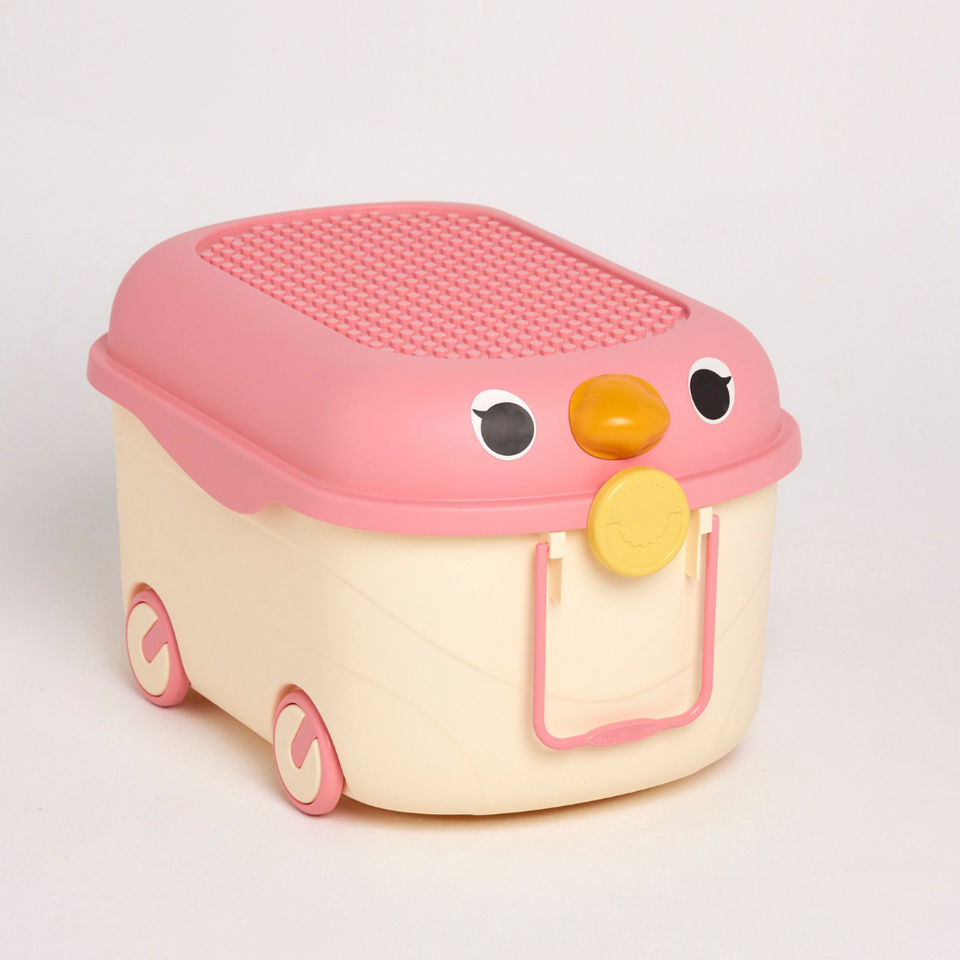 'Ride a Long Storage' - Tweet Tweet
Birds of a feather flock together !
Look who has landed; our gorgeous pastel storage range in the ever so sweet Birdies (Tweet Tweet).
There is never enough storage when it comes to kids.
These little storage boxes are so handy and can be rolled around the house depending on the day's activities.
Also a great storage option for clothes, shoes, toys and books. 
Top includes a base plate which support Duplo and Connectix pieces.
Two finger friendly clips to keep the top secure
Handles for easy portability
4 x wheels for moving from A to B
Waterproof
Doubles as a Seat
Available in two sizes
Available in 5 colours + 2 Little Animal Faces
Can store up to 5-10kg
Some assembly required.
Care Instructions:
Wipe Clean with mild detergent.
Do not use abrasive cleaning agents or cloths as this may scratch the plastic.
Colour Options:
Apple
Bubblegum Blue

Cotton Candy

Ice cream
Size Options:
Large – 56 Litres
Medium – 38 Litres
Single Item Size:
L: 56x 37.5 x33cm
M: 46x31.5 x28cm
Main Material: