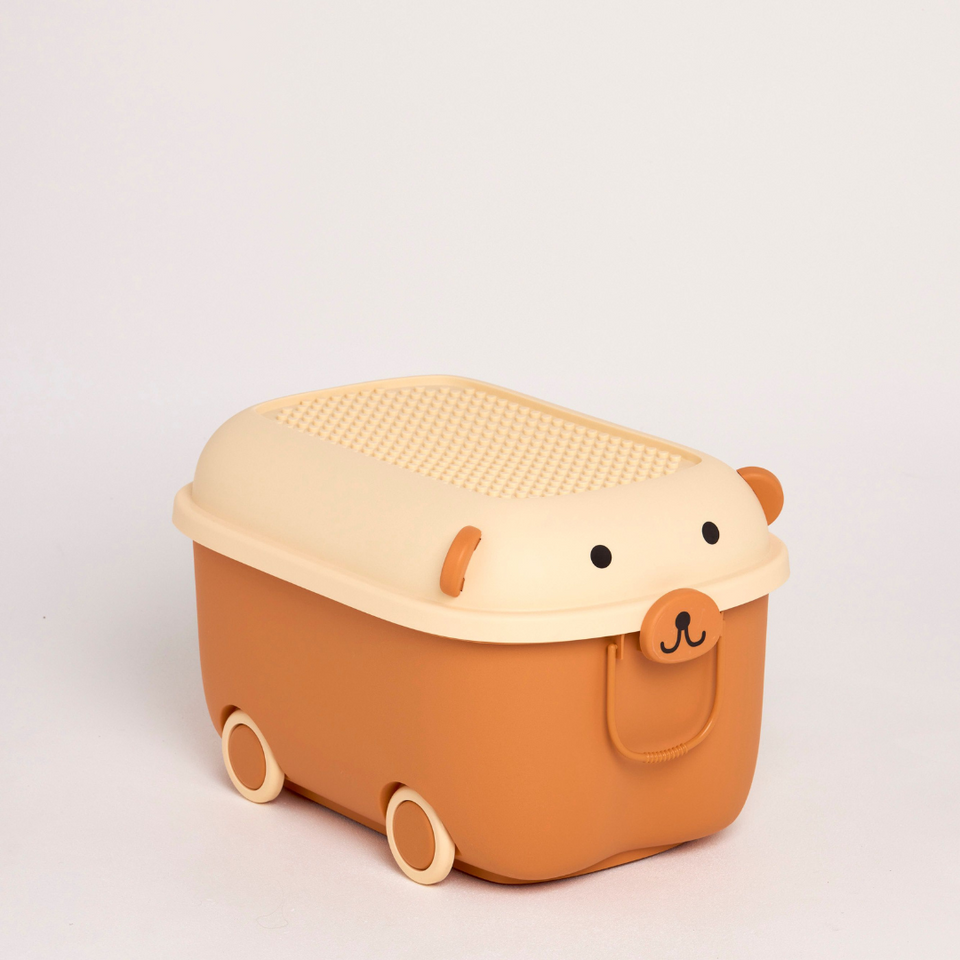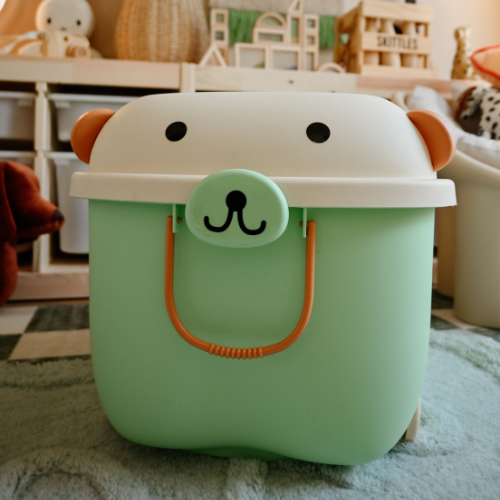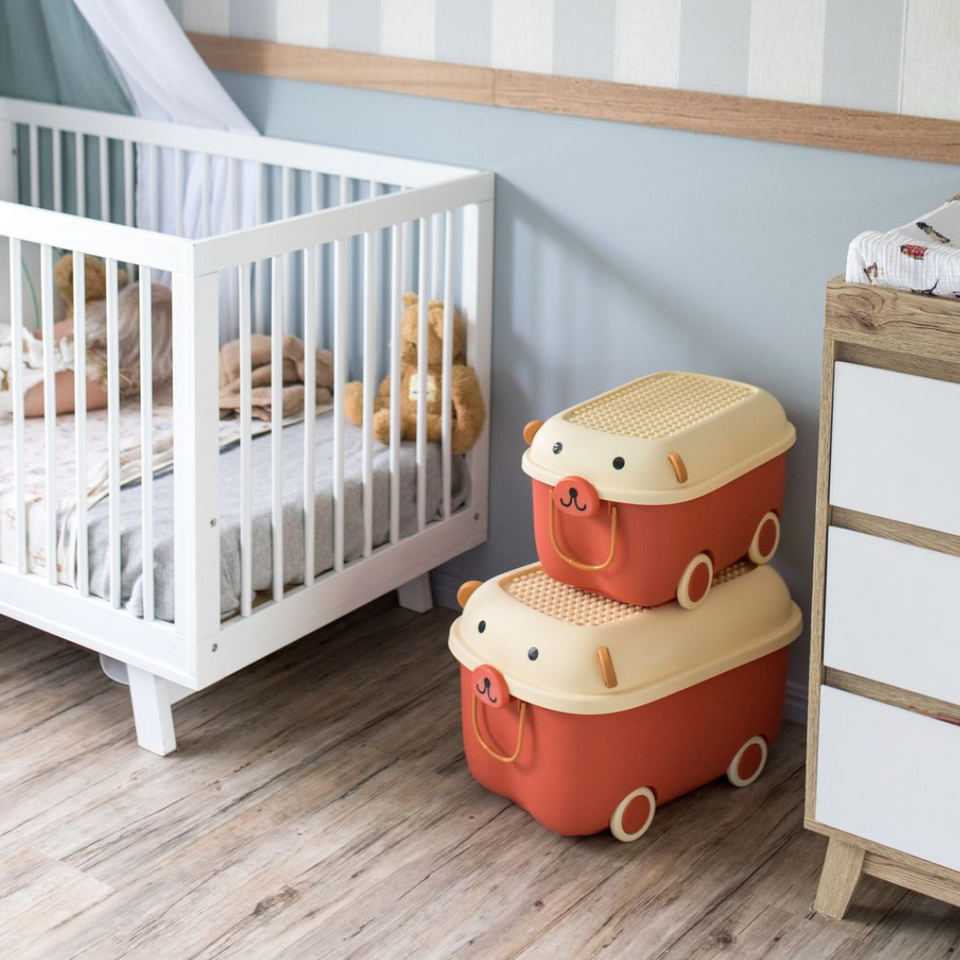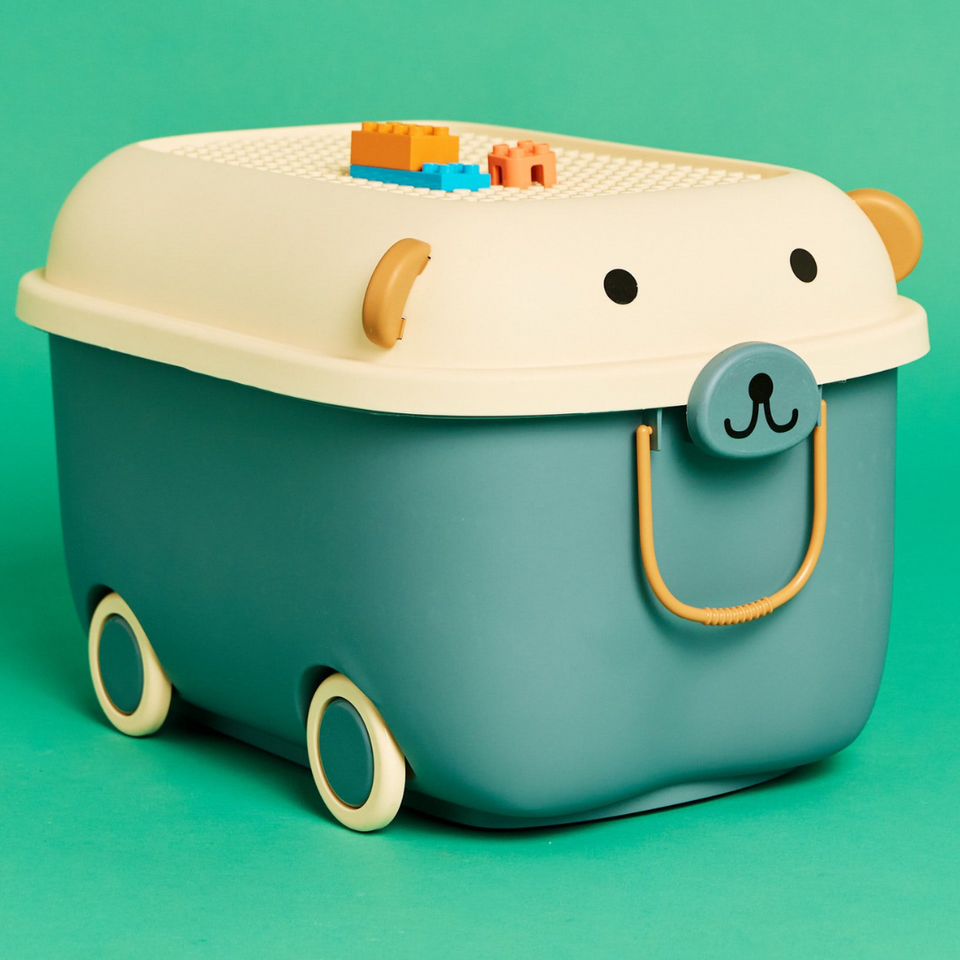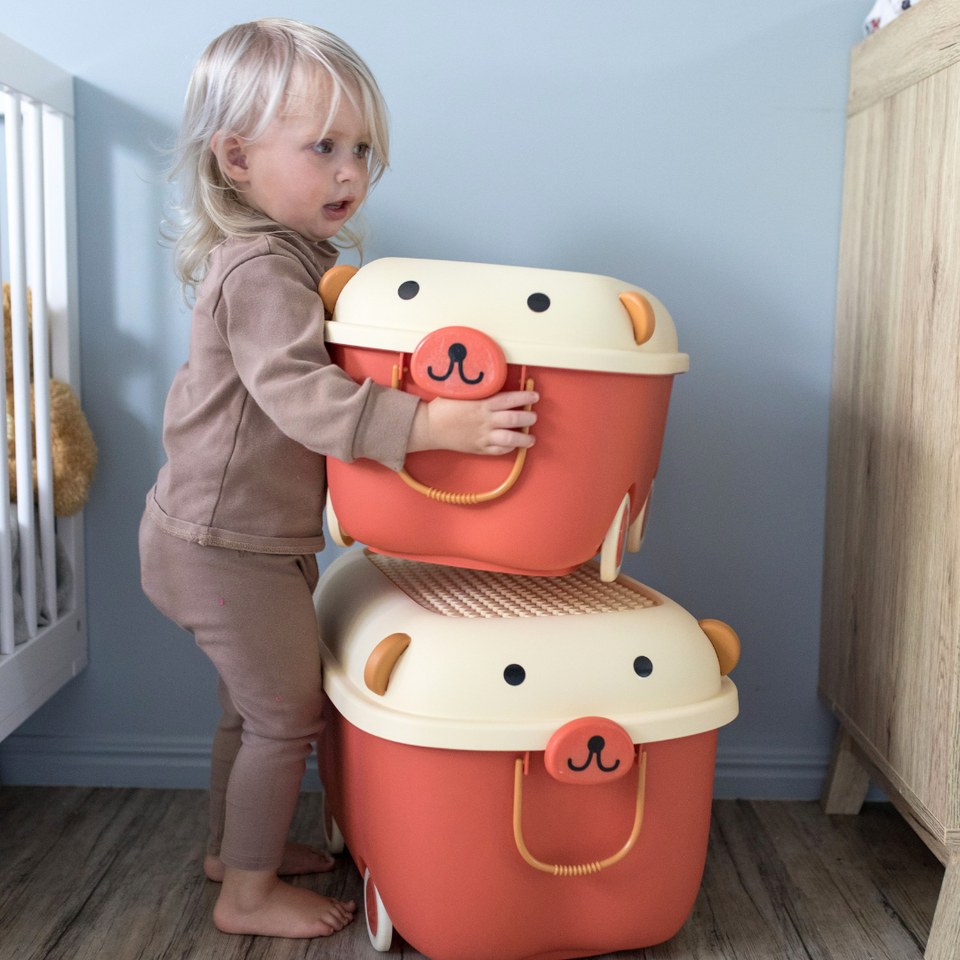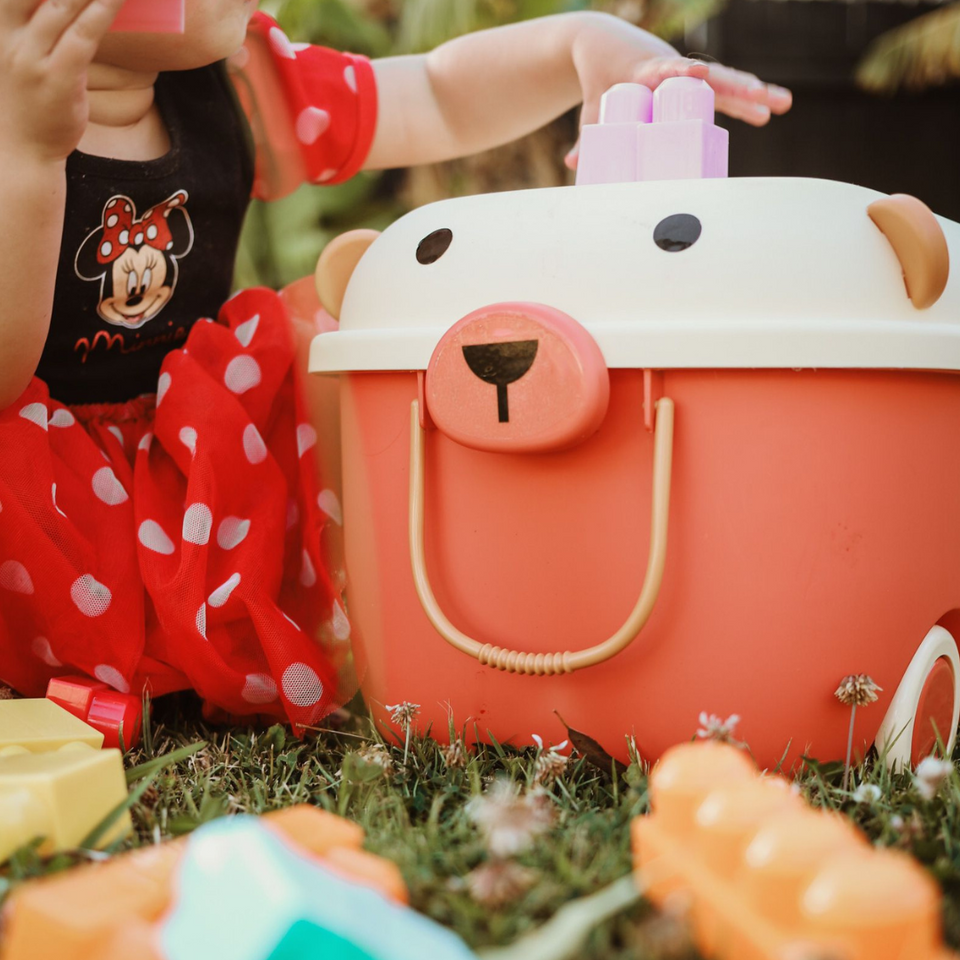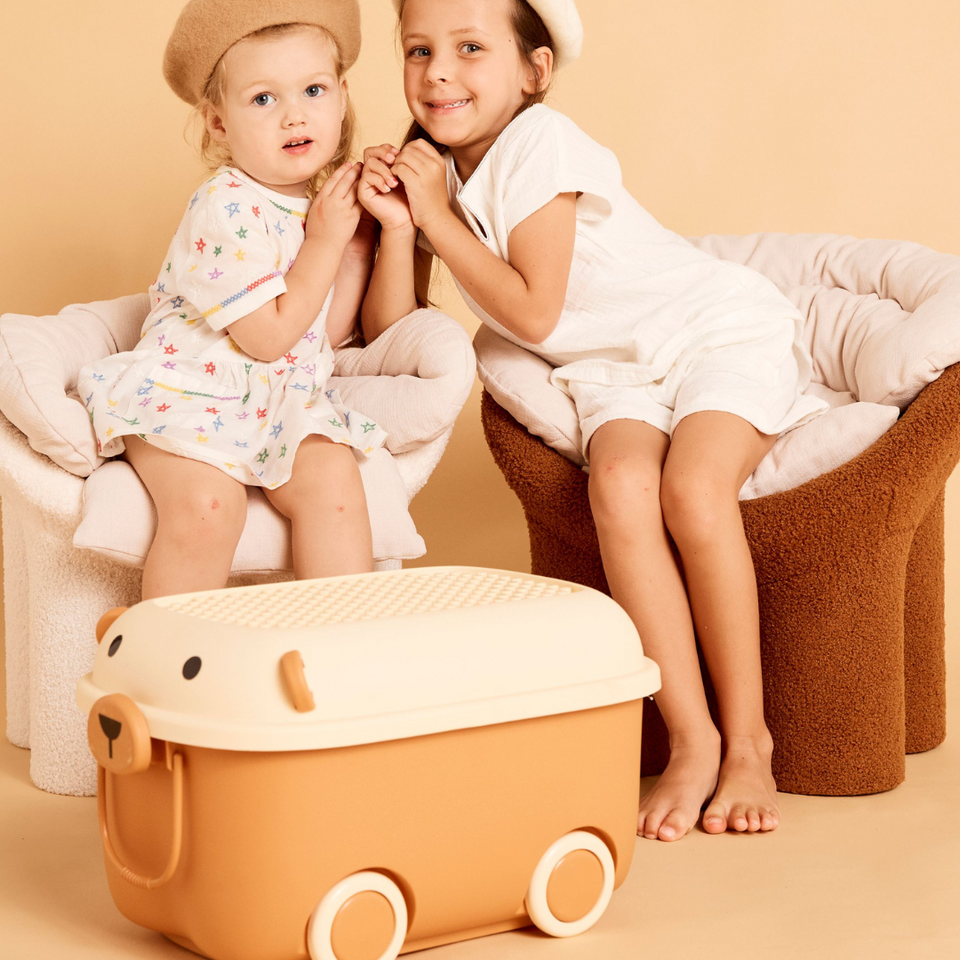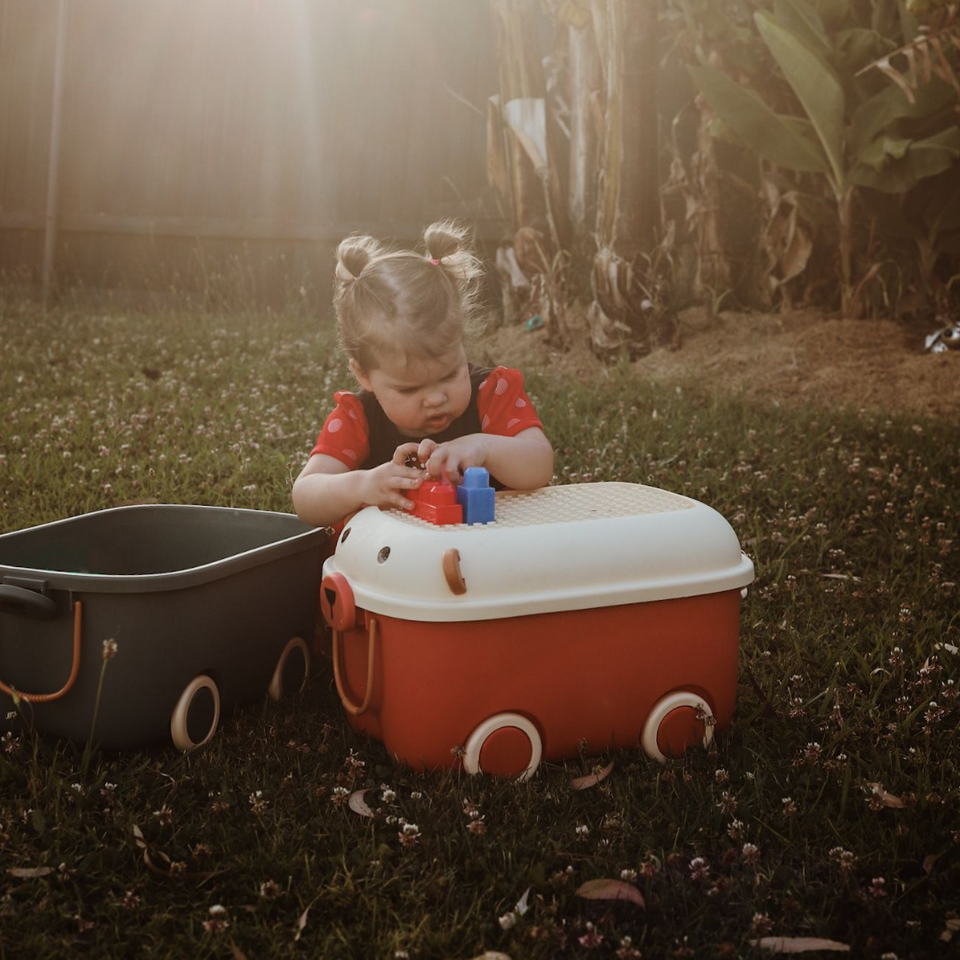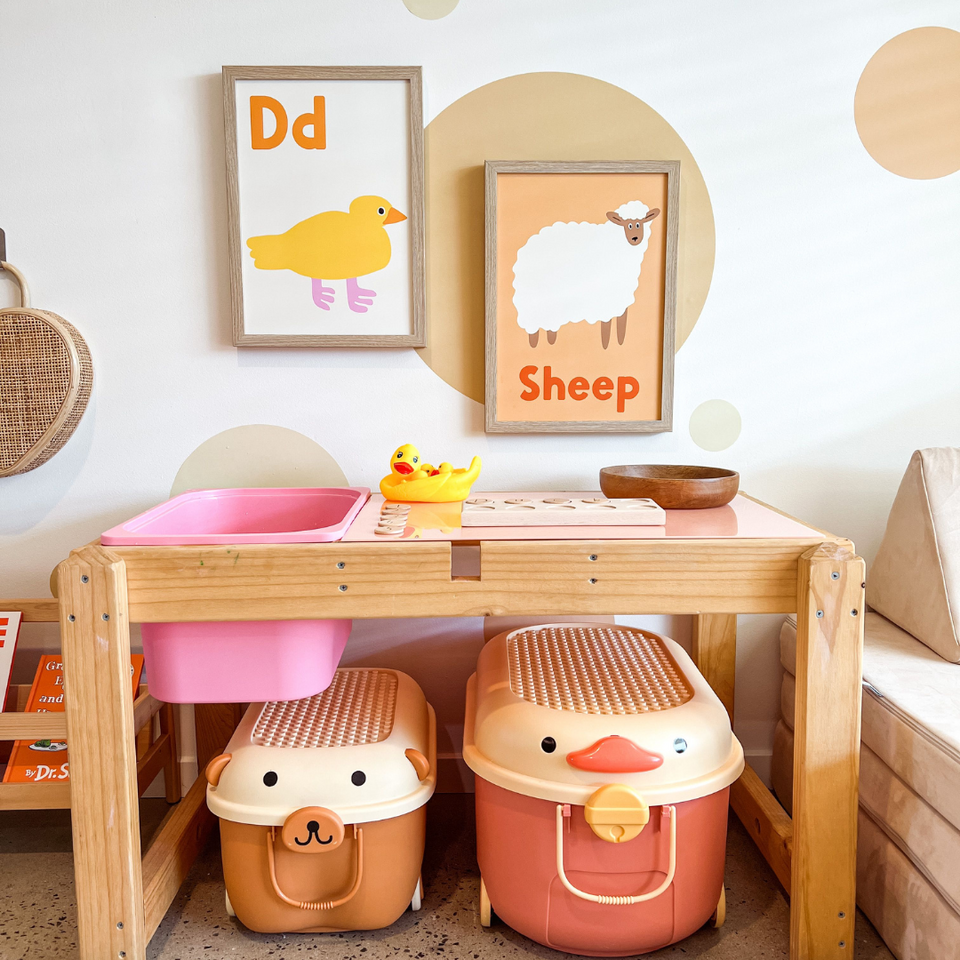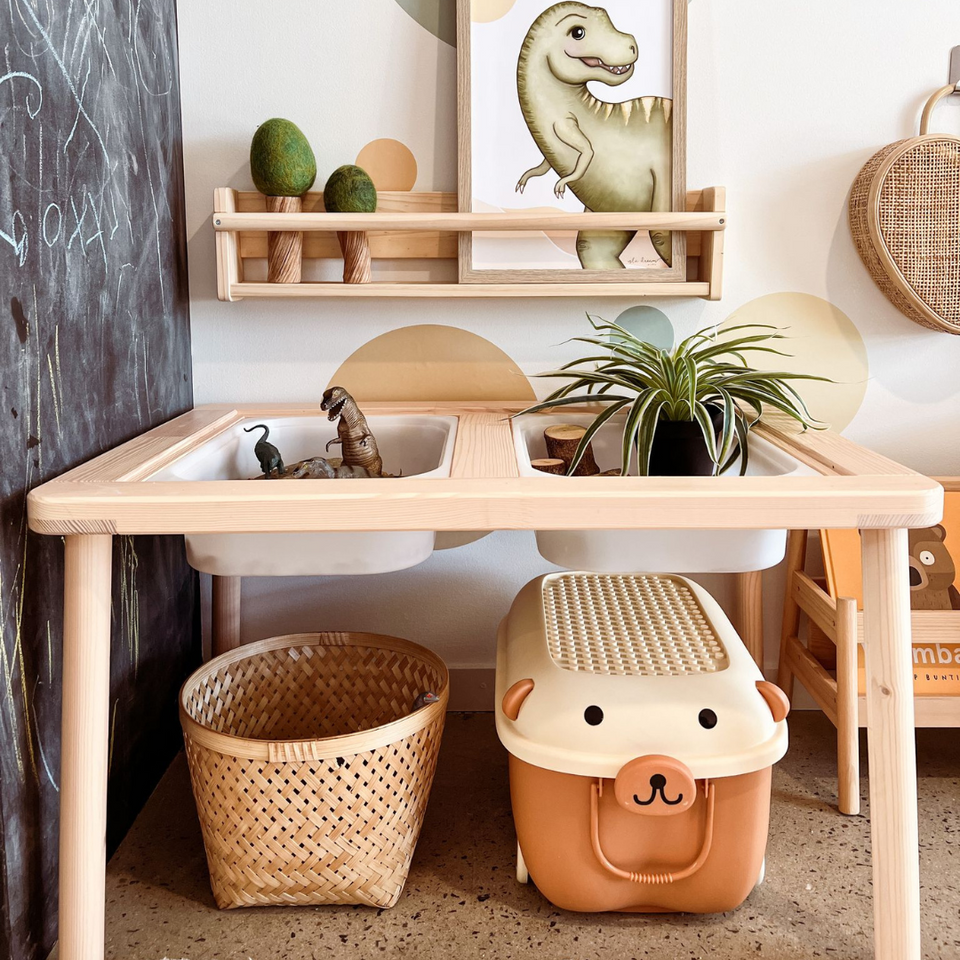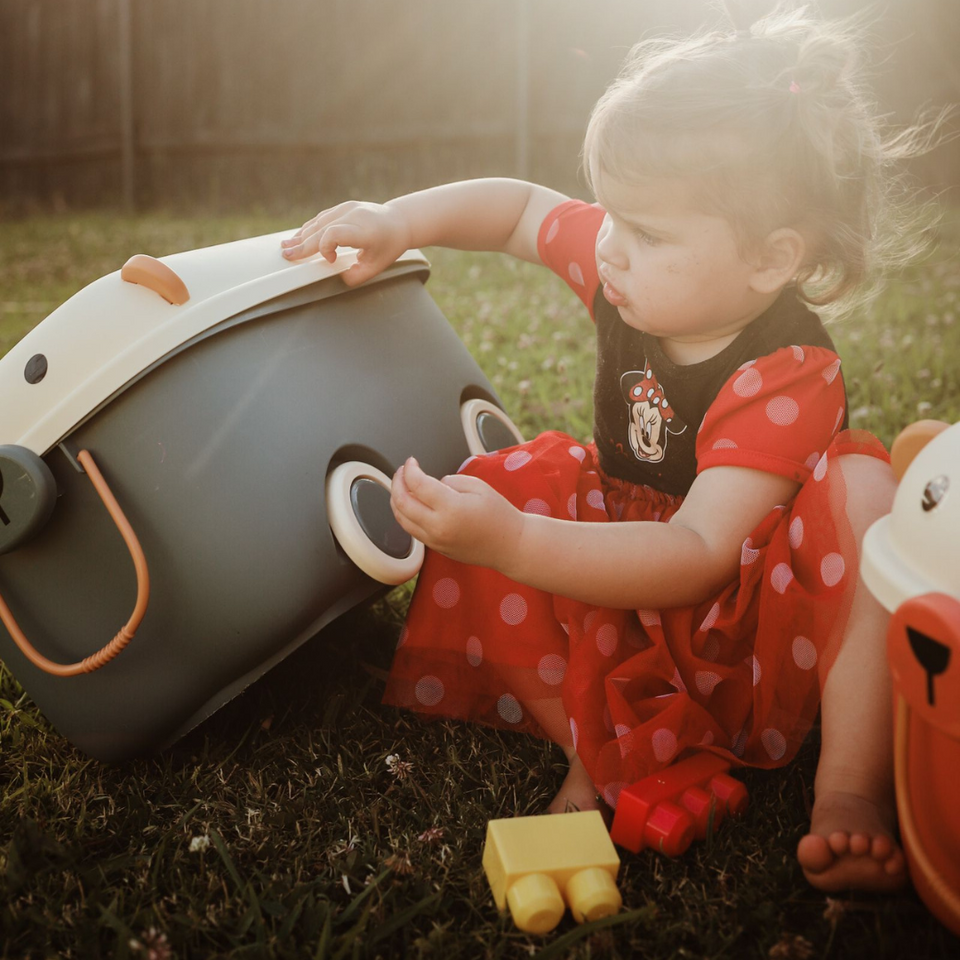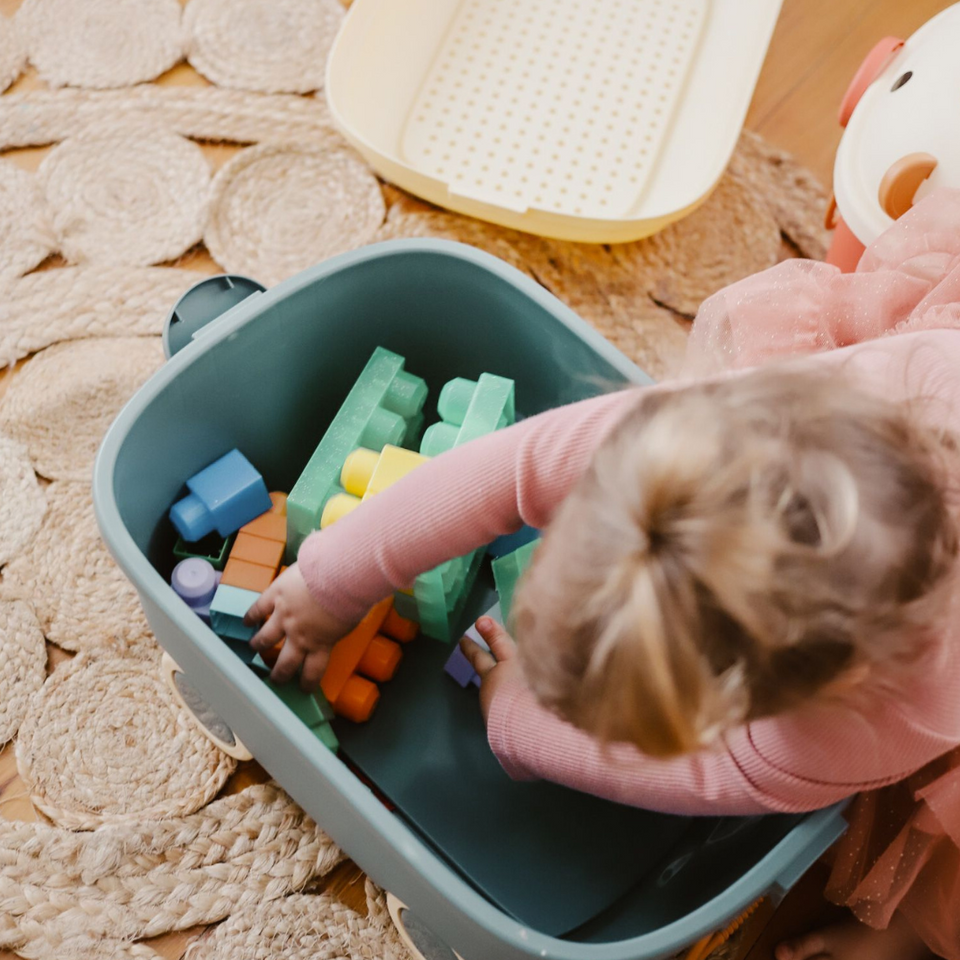 Bear - 'Ride a Long Storage'
We are going on a Bear Hunt!
The Bear is one of the most loved characters by children - the cuddly bears are now included in our 'Ride a Long Storage' Range.
And there is never enough storage when it comes to kids.
These little storage boxes are so handy and can be rolled around the house depending on the day's activities.
Also a great storage option for clothes, shoes, toys and books. 
Top includes a base plate which also support Duplo and Connetix magnetic tiles.
Two finger friendly clips to keep the top secure
Handles for easy portability
4 x wheels for moving from A to B
Waterproof
Doubles as a Seat
Available in two sizes
Can store up to 5-10kg
Some assembly required.
Care Instructions:
Wipe Clean with mild detergent.
Do not use abrasive cleaning agents or cloths as this may scratch the plastic.
Colour Options:
Size Options:
Large – 56 Litres
Medium – 38 Litres
Single Item Size:
L: 57x38x33cm
M: 46x31x27cm
Main Material: