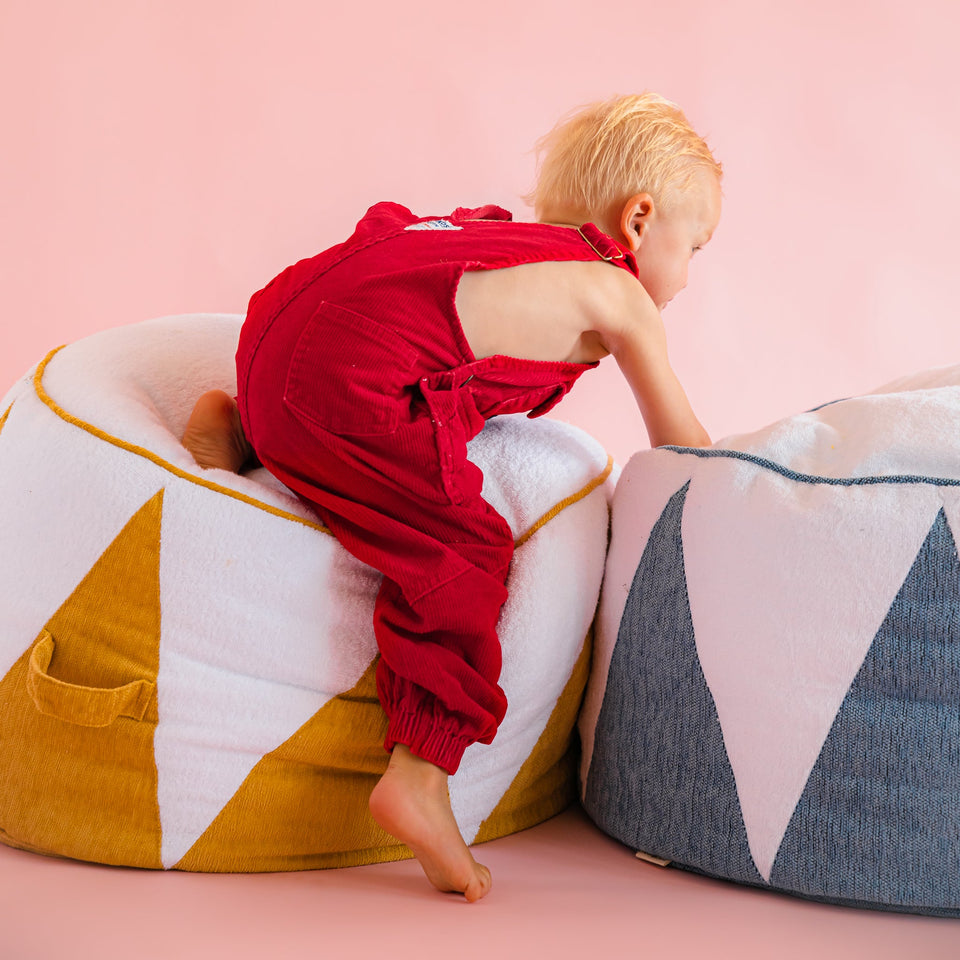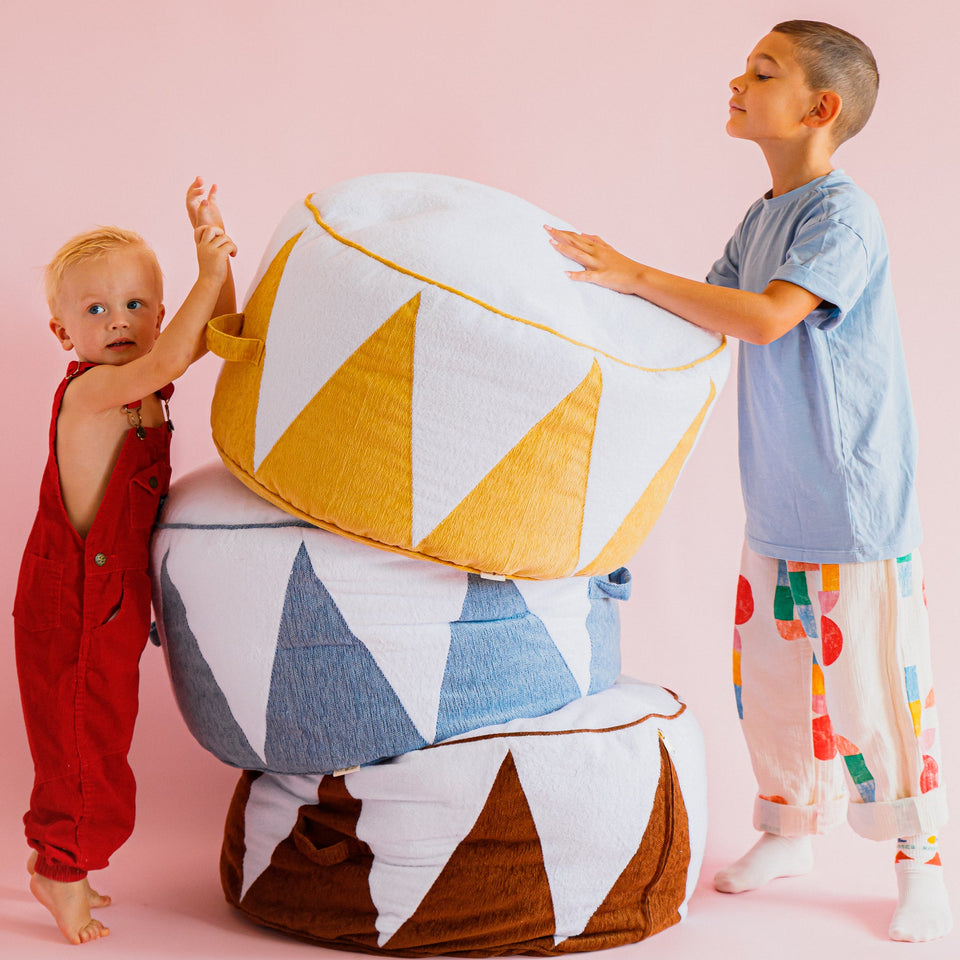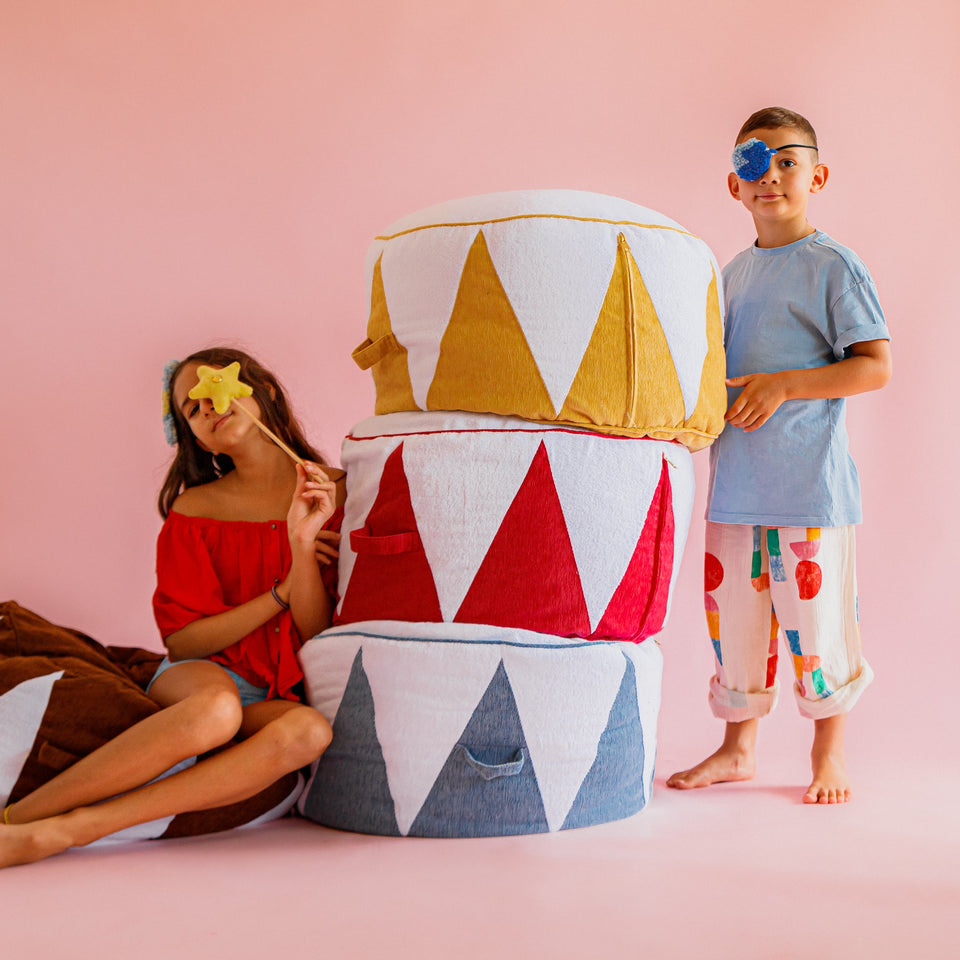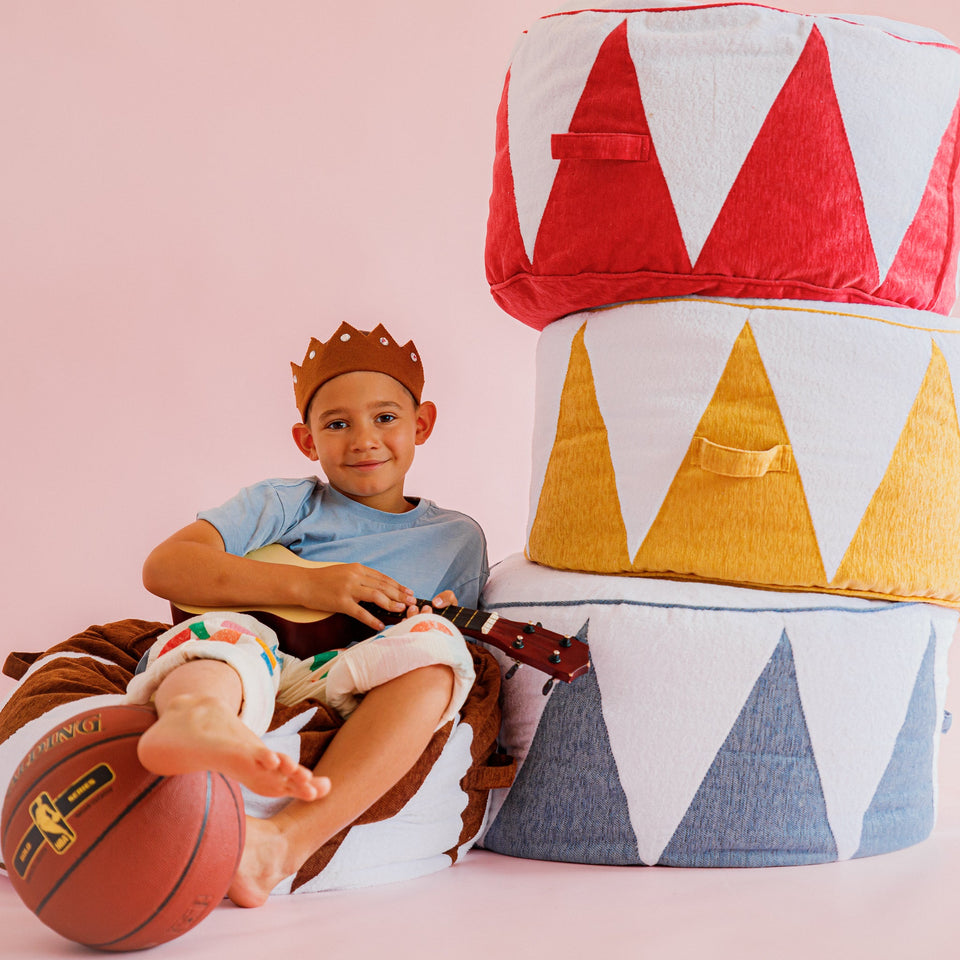 Big Top Ottoman
Ever wanted to join the circus?
Our oversized ottomans are just that perfect touch when it comes to adding a whimsical feel to your childrens room, playroom or even an addition to your loungeroom.
Covered in extra soft terry towelling with cotton accents and two carry handles.
Available in 4 colours - perfect for any colour scheme.
Brown, Cherry, Lemon, Blue 
Measurements: 65Wx40H 
Weights - 1.3kg when filled with beans.
The ottoman will be sent folded & unstuffed and comes with a cotton inner lining and calico duffle bag.
Use any type of filling such as quilts, pillows, bean bag beans, towels, clothing etc to fill. 

The 65cm x 40cm ottoman will hold approximately 100L of bean bag refill, give or take, depending on how firm you wish your ottoman to be.

Care instructions:   Wash it in cold water by hand initially, any subsequent washes can be done by machine in cold on a gentle wash.
Lay flat to dry in the shade,  Shake when dry and refill.
Availability - In Stock