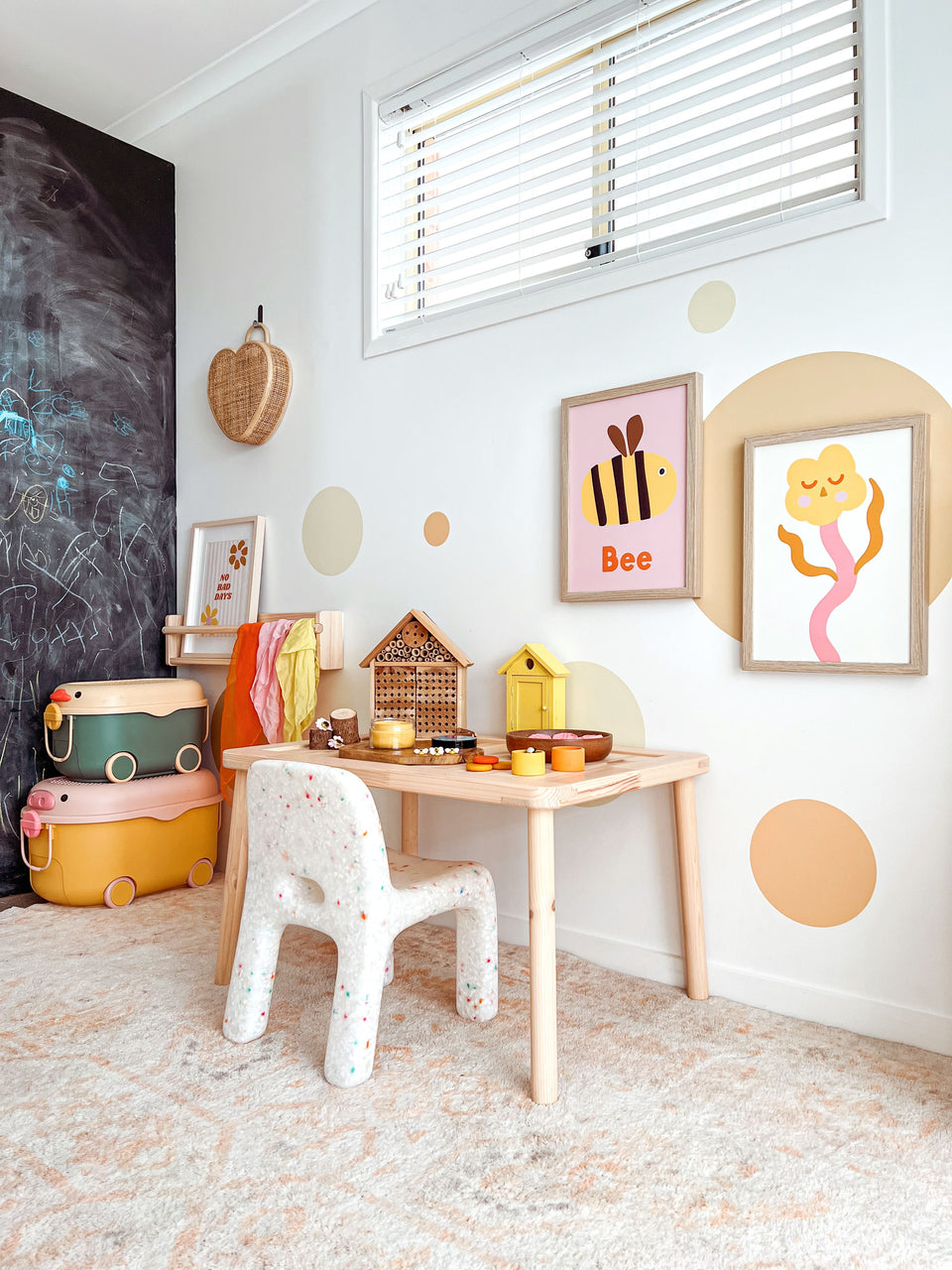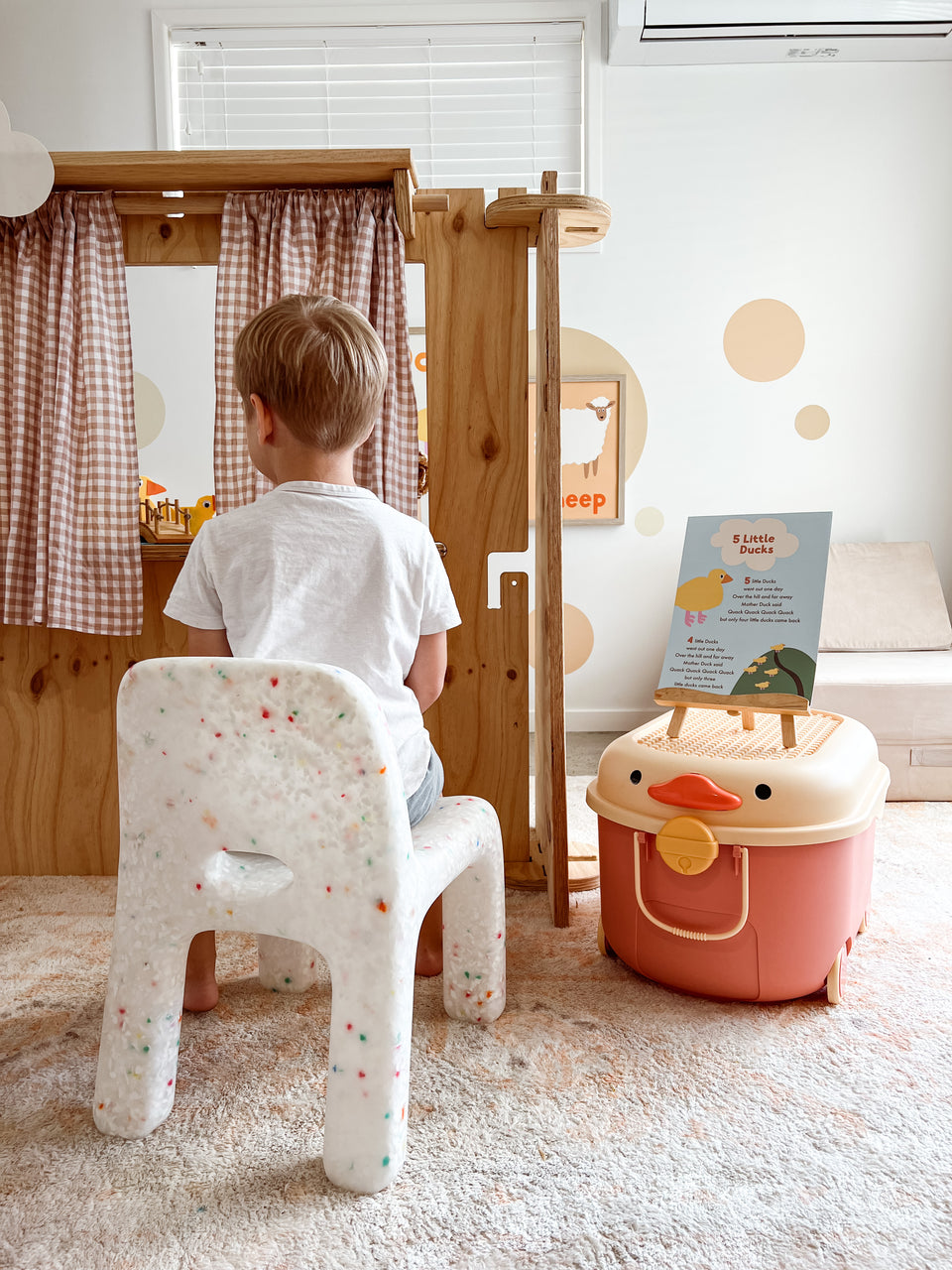 White Confetti Chair - Pre Order Late January
This is a Pre Order due in Late January

The most versatile chairs your children will own.
 The perfect pairing to the Confetti Table.
Covered in little multi colour confetti terrazzo
Also a great alternative to sitting kids in booster seats, why not get them their very own table and chair sets for dinnertime.
Smooth matte surface, rounded edges and easy to clean.
100% eco friendly, recycled and non toxic materials, this table was built with the environment in mind. 
Can be used both indoors and outdoors
Care Instructions
Wipe clean with soft cloth.
Hose down.
Spot clean the pillow top with a damp cloth.
Please do not leave in direct sunlight for periods of time.
This will fade the colour of the plastic.
Colour Options 
Single Item Size
35cm Wide 
38cm Deep
50cm High
Seat Height 28cm
Main Material 
PPE Recycled Plastic 


*Please note there may be inconsistencies' with the confetti used in the product this is part of the overall look and no piece is alike.