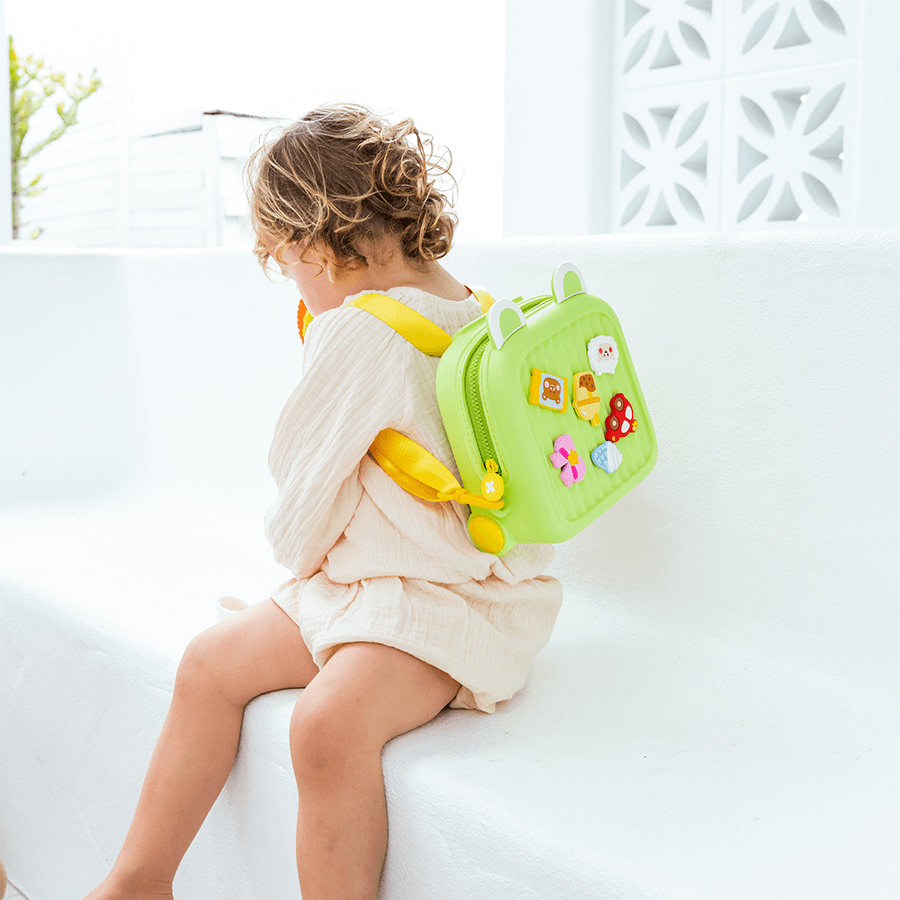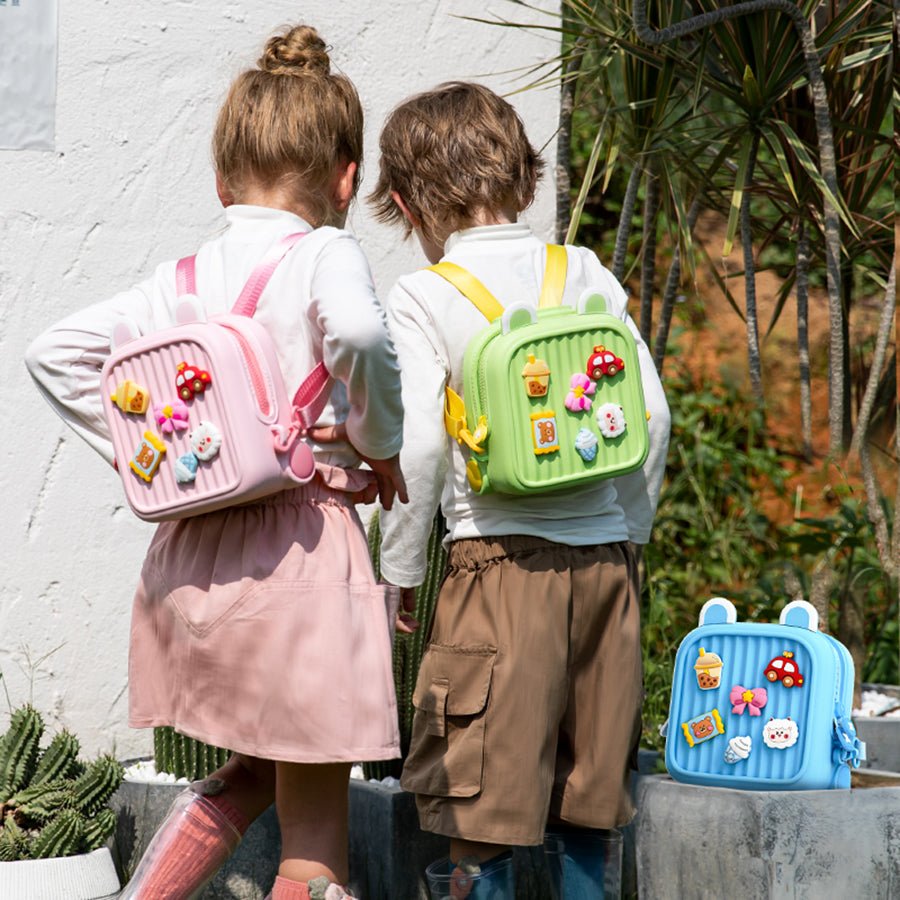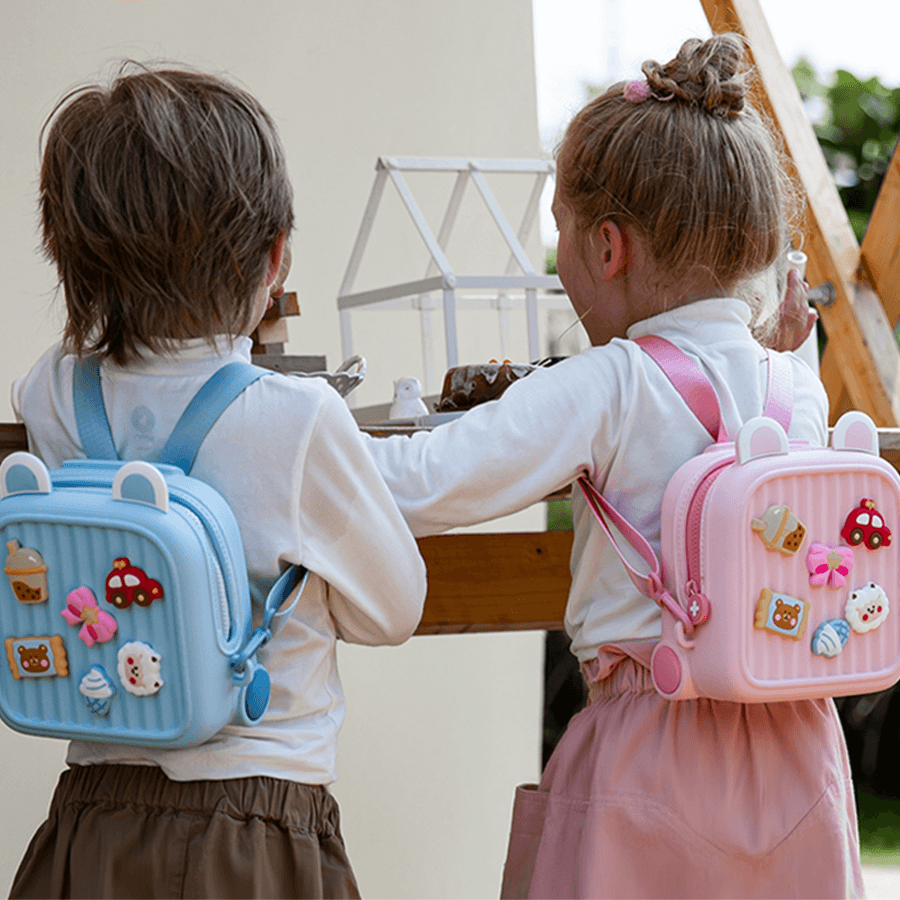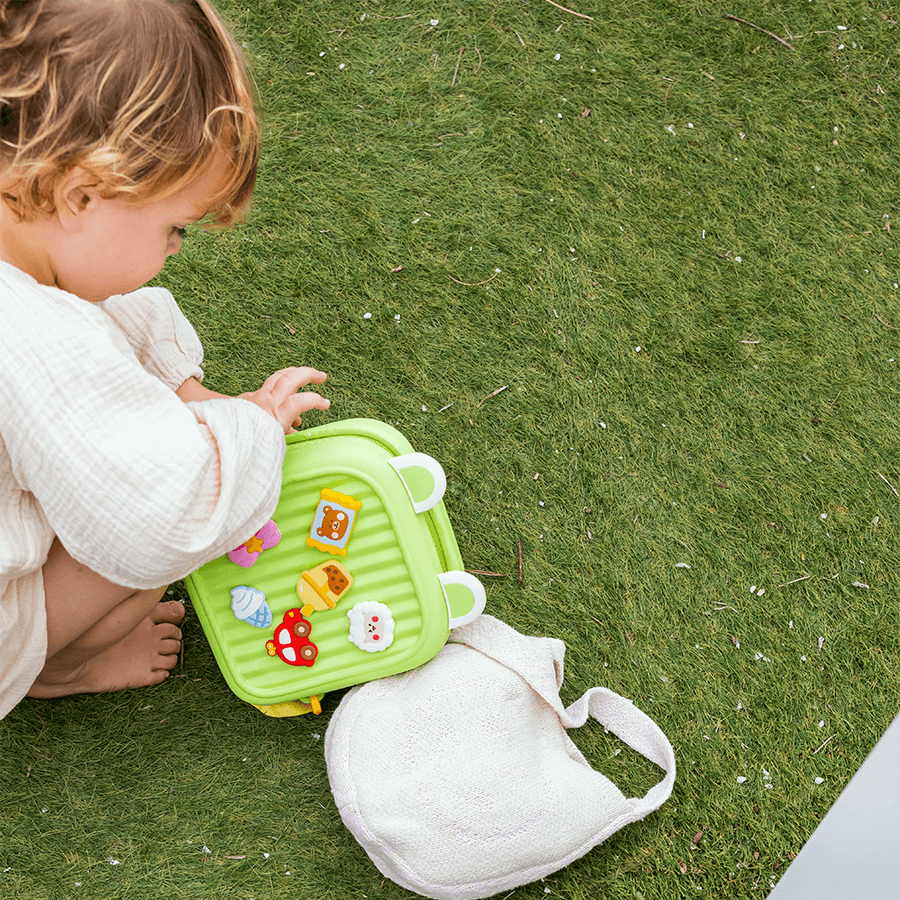 The Daydreamer Bag - Small
We are in love with these ever so cute backpacks.
But it's more of a statement piece and when you have so much going for you it's easy to see why.
Available in (3) colours
EVA is safe for the environment, non-toxic and pollution free.
Movable Trinkets (6)


The decorations on the bags can be replaceable and rearranged as you like. Which helps improve the little ones motor skills and hand eye coordination.
Large capacity
Easy to clean
Waterproof
Lightweight
Soft shoulder pad
Surface water repellent treatment
Dirt-resistant
Padded for reinforcement.
Age Recommendations:
2 -5 years
Care Instructions
Wipe clean.
Do not use any abrasives on the plastic as it may scratch the surface.
Colour Options
Single Item Size
Main Material
Availability